7 Horrible Mistakes you could make with Freelance Marketplaces
Author

Anjana Ratnayake

Published

August 7, 2021

Word count

766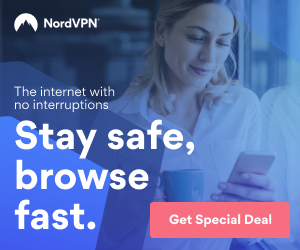 New to freelancing and wondering why you're not landing any jobs? Working from home is the best thing one could wish for. Starting is easy, but succeeding is the real deal. Research shows that a vast percentage of freelancers fail due to mistakes they make in their first year. Here are seven mistakes you're probably making and ways how you can avoid them.
Bidding Low on Projects
Employers are aware that freelancers who bid at the lowest price are necessarily not the best. However, bidding low is acceptable if you are a beginner as you badly need that gig to build your portfolio. Alternatively, try online jobs with no experience for a start as they are easier to get. After several jobs, establish what your worth is and bid at a proper price.
Failing to Ask for Reviews/Ratings
Most freelance websites offer an option for clients to give feedback based on their satisfaction after hiring online. After completing a project, ask for reviews from your clients. Having good ratings will help your secure online jobs in the future. In return always leave a positive and supportive project closing comment against the clients' profile which will encourage him to re-hire you for future projects.
Missing Deadlines
Online work from home jobs provides a lot of freedom. If you are not keen on balancing your time, you'll miss out on deadlines. If something emerges and you will unavoidably miss the deadline, consider notifying the client in advance. Always negotiate with the clients in advance should you expect any delays in deliverables. Try to establish right project milestones so that there will always be progress reports and deliverables so that clients will always see timely progress in the project.
Having an Incomplete/Poor/Out-of-date Profile
A client is more likely to hire a freelancer with a complete profile. And in case it is complete, make sure that it is regularly updated. Ensure that your profile includes all your relevant details, such as skills, portfolio, experiences, Reviews, Previous work references and testimonials. Be genuine in your portfolio and always provide referrals or proof of work which are authentic and proves the fact that your previous work is genuine and truly demonstrates your skills and expertise. Clients will consider individuals with outdated profiles not attentive.
Submitting Poor Proposals
Read and understand all instructions before submitting a proposal to any freelance job. Let's take an article writing job to be our example in this case. Avoid short proposals like, "Please hire me as an article writer, I am an expert in this."
Instead, you can write, "Greetings John! After going through your job post, I can see that you are looking for an experienced article writer. I have a 3-years of experience in article writing. I will provide original, informative and well researched content within 24 hours. I will me more than glad to clarify any doubts or provide additional information or previous work references should you require any."
Bidding on the Wrong Freelance Projects
Bidding on the wrong choice of projects is one lousy mistake you could be making. Bid for jobs that match your skills, or go for online jobs that require no experience. It's better to avoid getting bad reviews rather than assuming you can handle a gig out of your skillset. Look for clients that have above average hiring percentages. So they are likely to interview you and consider for hiring. Also try to have a decent conversation with the clients before going ahead with the project. Avoid projects of clients who are likely to penalize you for minor mistakes or below average delays.
Copy Pasting Proposals
Crafting a bidding template and copy-pasting it to every job you apply for is the worst mistake you could make. All jobs are not the same. The titles might be similar, but the specifications are different. Before submitting a proposal for any freelance work, make sure that you read the job posting's instructions and write a proposal tailored to the instructions of that particular job. In certain instances clients place hidden queues or questions to judge whether the freelancer has gone through the project description properly.
Final Remarks
Online work experience might be frustrating for many, from missing out on jobs, meeting low-paying clients, and sending countless proposals with no feedback. However, as a new freelancer, establish yourself as an expert. Have a good profile, craft good proposals, and only bid on projects you can handle best. This will land you gigs which will enhance your career. Finally, deliver quality work consistently. All the best as you work from home!
Anjana Ratnayake is an experienced writer and a researcher on Technology related topics and latest lifestyle patterns.
https://articlebiz.com
This article has been viewed 891 times.
Article comments
There are no posted comments.