10 Compelling Reasons Why You Need a Freelancer
Author

Anjana Ratnayake

Published

August 7, 2021

Word count

778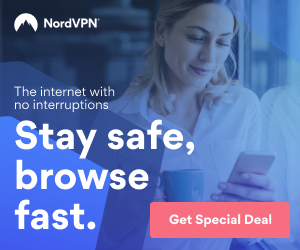 Freelancing has been on the rise as businesses seek to get work done faster and more effectively. Companies and start-ups are looking for new skilled talent to bring new ideas to their organizations. Statistics from Upwork's annual report show that 47% of hiring managers are likely to hire online professionals more often in the future. In this post, I share reasons why you might need to hire online or take that work from home job task.
10 Reasons to consider freelancers
Cost Reduction
Businesses cut on costs when they hire freelancers. Online work from home requires no work benefits, paid leave, training, or health insurance. Also companies can cut down on overheads such as office space, electricity, food and travelling allowances. This helps to cut down expenses for your business and still offer excellent productivity. Also you pay only for the work done. Therefore any idle or non-productive times spent by your workers are not counted for payments.
Get Quality Work Done
Freelancers have diverse skill sets, and the reviews online will tell you that, so you may decide whether to hire them or not. Also you are highly likely to find that "Great Freelancer" who is an expert in the exact field or niche you are looking for, in your particular project. Also during interview process you are able to understand the latest trends and technologies related to your project even before hiring a Freelancer.
Freelancers complete projects faster
When you hire online for a project, it is more likely to be completed faster than it would have been by a company's permanently employed staff. The permanent staff has multiple tasks to handle, and it may take them longer to get it all done. Also Freelancers are mostly paid for the work done, so faster they complete the tasks better for them, in contrast to internal employees who normally get paid monthly salaries irrespective of the amount of work done.
Expansion of ideas
Hiring online professionals enables you to access different ideas from a diverse pool of talent and expertise. These professionals have different educational backgrounds and diverse skill sets, which can help a company achieve its goals and objectives. Also with the ever changing technology landscape there will always be technologies that are highly specialized and extremely hard to fine matching talent. Hiring via traditional methods are not able to attract the required talent in such instances. But with freelance market places you are more than likely to find matching talent out there who will be able to deliver the required tasks.
Receive Unique Ideas and Perspectives
Various experts possess different ideas and abilities. Freelancers can help a company develops different perspectives on dealing with their clients or tackling a task.
Ability to fill gaps
Individuals with online work experience can help fill gaps. For instance, taking the role of absent full-time staff. They can help to complete urgently needed projects, thereby ensuring everything runs properly.
Flexibility
You can take work from home jobs anytime and complete them as per your agreement with the client. Also, as a client, you can hire freelancers online, and they will be available 24/7, unlike full-time staff.
To Obtain Extra Income
Work from home jobs will help you utilize your skills to make some extra earnings. A lot of companies prefer to hire online rather than considering full-time employees. Take the advantage and make some more money.
Reduced Responsibilities for Businesses
Businesses do not have to train freelancers contrary to full time employees. Training permanent staff costs you time and money, and they may leave the company at any time they wish. Freelancers are always selected for the matching talent, previous experience and reviews. Therefore quality output is guaranteed from the outset of the starting the project.
Access to a Wide Range of Qualified Freelancers
You can find a wide range of skilled experts in freelance marketplaces. Businesses and companies can quickly get staff specialized in their preferred fields. For instance, hiring online marketing specialists will help a business establish its online presence at affordable costs. With traditional recruitments often you are limited by geographical boundaries. But with Freelancing depending on the task at hand most of the time you are able to reach out to talent across multiple geographies and multiple time zones.
Conclusion
After the Covid pandemic, businesses have begun re-evaluating their hiring strategies. More companies are opting to hire freelance workers. People are also preferring to shift to work from home jobs. On the other hand technologies and platforms are increasingly also supporting thing shift. Tips from this post could be just what you needed to start—either as a company or as a work from home expert.
Anjana Ratnayake is an experienced writer and a researcher on Technology related topics and latest lifestyle patterns.
https://articlebiz.com
This article has been viewed 1,003 times.
Article comments
There are no posted comments.