Exit Interview: How To Conduct An Exit Interview Effectively
Author

Oliver Jones

Published

December 20, 2022

Word count

852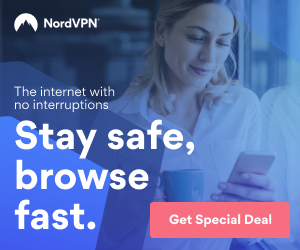 How many times have you, as an HR professional, given more thought to placing a new job ad to launch a new hiring process for a replacement for an employee who had just submitted a two-week notice of resignation than the employee?
It's not a bad idea to start the hiring process for a successor, but it's not a good idea for your company to ignore the reason the person resigned. It is important for HR professionals to conduct graceful exit interviews that leave no one feeling hurt.
What is an Exit Interview?
Exit interviews are conducted just before an employee departs a company so that a feeling of the employee's opinions can help the company learn what to do better to keep its productive employees.
An exit interview should be conducted to provide feedback for the company, to leave them feeling valued for their services, to learn why an employee resigns, and to retain them under new conditions.
Because employees leave a company for a variety of reasons, HR professionals must ask exit interview questions that foster a sense of trust and vulnerability to obtain an honest assessment.
How To Conduct An Exit Interview Effectively.
We have discussed exit interviews and why they should be conducted. However, how can an exit interview be conducted?
Here are some actions to follow to conduct an effective exit interview.
Inform The Employee About The Interview Beforehand:
A week before their leave, the employee should be made aware of the company's desire to speak with them in an interview. This aids in helping individuals prepare for the interview and assemble their thoughts.
This information can be communicated verbally or in writing. Whatever the means of communication, it should include:
The reason for the interview.
Time duration of the interview.
Whether the interview would be conducted face-to-face, through online meeting platforms, or questionnaires.
Who would have the accessibility to their responses.
You can also send them a list of interview questions you may likely ask (this is optional but it aids in preparation).
When, where and what time the interview would take place.
Assure them that the interview is confidential.
Choose An Interviewer:
It is crucial to choose an interviewer who is knowledgeable about the candidate's specific job responsibilities, can pay attention to the candidate's complaints, and can offer wise counsel.
The boss or team leader is not the greatest choice as they can be the reason for resignation, leading to a dishonest interview out of fear or to acquire a good reference. Since the employee may feel more at ease speaking candidly without feeling compelled, some businesses decide to use outside consultants to conduct these exit interviews. However, this is not necessarily advised because it can come across as impersonal, especially for long-term employees.
An HR representative is an ideal option since they can foster a neutral and welcoming environment for the employee to express their opinions. Being in charge of employee well-being and preserving a healthy workplace gives them additional flexibility to take effective actions.
Prepare The Questions In Advance:
Before the exit interview, prepare the questions to be asked and go over there. A survey can be given to the employee to give an idea of what questions to ask.
Ensure that you ask open-ended questions relating to their stay and work at the company as this helps them think more, express their opinions well, offer suggestions and also answer reasonably. Instead of asking, "Did you like your time at the company?", ask, "How was your stay at the company like?". Also, make sure your inquiries don't instigate rumors, single out particular colleagues, or invade their privacy.
Using these suggestions, create a list of questions and a template that may be provided to the employee in advance.
Listen Attentively:
When the employee is speaking, it is important to pay close attention to what they are saying to comprehend them clearly and prevent making assumptions. When you pay close attention to what the employee is saying, they feel as though they have been heard and that what they have to say is valued by the company.
Seek Consent On Sharing The Interview With The Management:
In part for reputational reasons, the staff looks up to you to keep their answers to yourself.
Following the interview, you should request and obtain their consent before sharing specifics of the interview with the CEO or Head of the Department. You should explain how it will enable you to take action, for instance, how disclosing their report on harassment to the appropriate executives will assist in preventing similar incidents from occurring. If they decide not to provide consent, it is also your responsibility to reassure them that the interview will be kept private.
Repeat your appreciation for the employee's feedback to them after your session is over. Furthermore, keep in mind that just because an employee is quitting doesn't mean they intend to permanently sever their relationship with the organization.
For more information on good workplace ethics and HR ethics, visit The HR Digest if you liked this post. Access all of our issues without limits by subscribing!
The HR Digest is an international magazine that sees human resources as a corporate function with the greatest potential. To our readers, it is an intellectual sift, igniting the global conversation about people and ideas that matter most.
https://articlebiz.com
This article has been viewed 347 times.
Rate article
This article has a 5 rating with 1 vote.
Article comments
There are no posted comments.