The Biggest Problems with Freelancing and How You Can Fix them
Author

Anjana Ratnayake

Published

July 16, 2021

Word count

567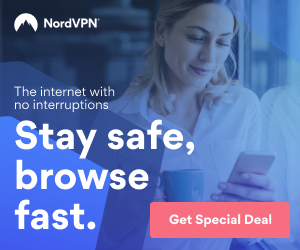 Deciding to start freelancing can be a great move for anyone looking forward to making some extra income. It provides a flexible working alternative that's rare in the usual 9-5 job.
Expectations will not always meet reality. Like any other business, this field has its own set of challenges. For instance, a newbie might get it complex learning to navigate the various aspects of the industry.
Problems are normal. Only by learning how to conquer them, you'll emerge successfully. This article features the most common obstacle you can encounter and tips to overcome it.
The Biggest problem Freelancers Face is "Finding Clients". Getting clients to assign you gigs can be challenging. Working independently is the best thing a person could wish. After all, "I can always work whenever I wish to." Newbies will always have this in mind. Unfortunately, the grass is not always green on the other side. It can be very frustrating to spend lots of time and resources learning a new skill and then fail to land clients.
The Secrets Behind Landing Clients in Freelancing
Establish Your Online Presence
Being active in social media platforms is a good way of commanding your online presence. To start with, open a Twitter account. You can decide to tweet things related to your profession. It will help you showcase your expertise. At the same time, you'll have the opportunity to network with potential employers.
Having Testimonials in Your Website
It's essential to consider having a personal website to develop your brand. With this, you can feature your testimonials. Clients can only gauge your expertise using some visible evidence. Consider attaching real profile photos of your reviewers. To sum it up, include links to their social media profiles.
Keep Your LinkedIn Profile Updated
Most recruiters rely on LinkedIn when outsourcing professional talents. More searches to your name place it in a top spot for suggestions to other recruiters. Ensure to include a detailed summary of your professional skills and abilities. A clear and well-visible profile photo is vital. Do not forget to attach relevant work samples. Finally, add some recommendations attained from other clients. Sharing your profile link when applying for jobs will simplify a recruiter's work.
Start Networking
Think of establishing yourself as a professional. Perhaps you're wondering where to start networking with like-minded individuals? Consider the following tips:
• Attend networking events and career expos. Market your brand by sharing your business card with others.
• Attend virtual forums and conferences. For instance, Maker mentors is a good place for those in the creative industry. LinkedIn groups such as The Freelance Writers' Connection are also helpful.
• Say 'hey' to clients you worked with before and ask if there're any available opportunities. Employers will always prefer to work with people they trust.
• Consider working from co-working spaces. You'll get to interact with other professionals.
All in All
Pitfalls will always emerge in freelancing for both newbies and experts. Failing to land gigs can be the last thing one may wish. At times one may feel like most of their time is lost hunting for gigs. You do not have to worry—for every problem exists a hidden solution. You can request any jobs from your friends and your networks. Make sure to establish a strong personal brand. At least it's the best thing you could do. Finally, do not shy off to network. Wishing you nothing but the best!
Anjana Ratnayake is an experienced writer and a researcher on Technology related topics and latest lifestyle patterns.
https://articlebiz.com
This article has been viewed 914 times.
Article comments
There are no posted comments.