When Job Hunting Make Finding a Great Boss Your Priority
Author

Nick Kossovan

Published

May 5, 2022

Word count

784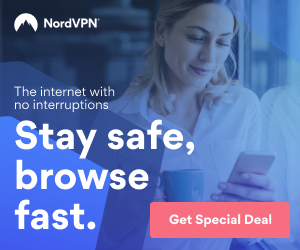 Which came first, the chicken or the egg?
Over the course of my career, I learned the "hard way" that it's better to report to a good boss at a bad company than a bad boss at a good one.
The typical job seeker reads through job descriptions hoping to find one that reads like them. The thinking: "The closer I fit the job description, the more likely I'll get hired." That kind of thinking is counterproductive to your career and enjoying your employment. Yes, to be invited for an interview, your skills and experiences must be aligned with the job description. What about being aligned with your future boss? Shouldn't finding a stellar boss be your priority?
Job seekers tend to focus on the company, salary, paid time off, benefits, etc., and not on the person they'll be reporting to. Reverse your priorities, focus on the person to whom you'll report, then the company, salary, etc.
A great boss isn't just someone who knows the business, makes decisions, and intuitively delegates. A great boss is a teacher, a mentor, and above all someone you can count on. They're someone who shows you your opportunities to enhance your skillset and who believes in you. When you have a great boss, you learn not only what you need to know to do your job, but also what you need to know to move forward.
For these reasons and many more, you should focus on choosing a great boss first. Don't just focus on the company or industry. A great boss is critical to your success. My career today exists because of three great bosses I was privileged to have worked for.
Undoubtedly, you've heard of the "Great Resignation" and how employers have difficulty filling their open positions. This has resulted in recruiting efforts, especially for candidates with in-demand skills, becoming aggressive in luring (READ: deceiving, duping, misleading) candidates. I often hear from new hires who are disheartened to discover that the position, workplace, and management are entirely different from what they were told during the hiring process.
Before accepting a job, get to know your future boss. Without good leadership—leadership that supports you—your dream job isn't a dream job. When employees are asked to describe a great boss, they say:
Puts people first.

Leads by example.

Shares information.

Is committed to excellence.

Shows appreciation and gives recognition.

Delegates effectively, then gets out of the way.

Has your back and wants to see you succeed in your position and career.
A great boss is hard to find, difficult to part from, and impossible to forget—they make your work life significantly better. No one does or tries to do, their best work without a supportive boss and a healthy work environment. In contrast, a bad boss micromanages you, blames you, and holds you back in an attempt to not lose you, all of which will make you miserable.
Never accept a job offer unless the person you'll report to as part of your hiring process and you had the opportunity to ask them questions such as:
How do you acknowledge achievements?

What irritates you?

What's your communication style?

Over the next 12 months, what would be my highest priorities?

How do you measure and track success?

How do you address performance issues?

How would you describe your management style? How will you manage me?

Please tell me a story that illustrates your management style.

What characteristics should a person have to be successful in this role?

What challenge(s) is the company currently facing? How are they being addressed?

What's your philosophy on performance reviews? How often is performance evaluated?

What would you add or subtract from the current team to strengthen performance and productivity?

What constitutes a workday? What are the working hours? What are your expectations regarding taking work home, staying late, or being reachable after hours?

Can I get a copy of the employee handbook to read at home?
What's in a job description does matter. However, in our hyper-changing world, it's also temporary. Accepting a job shouldn't solely be based on a job description, which will for the most part be irrelevant in a few years. In terms of having an envy-worthy career, leadership is much more important since it focuses on the long-term. Your time spent doing your due diligence determining whether you and your potential new boss can have a great working relationship will be time you won't regret having spent.
Nick Kossovan, a well-seasoned veteran of the corporate landscape, offers advice on searching for a job. You can send Nick your questions at artoffindingwork@gmail.com.
Article source:
https://articlebiz.com
This article has been viewed 791 times.
Rate article
This article has a 5 rating with 1 vote.
Article comments
There are no posted comments.