The Path To Becoming A Dentist In The USA
Author

Alex Belsey

Published

July 15, 2023

Word count

755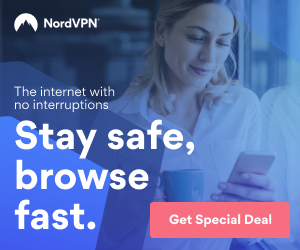 Becoming a dentist in the United States is a challenging and rewarding journey that requires dedication, a strong educational foundation, and specialized training. Dentistry is a dynamic field that combines scientific knowledge, technical skills, and patient care.
This article provides a comprehensive overview of the training and education required to become a dentist in the USA, including the academic pathway, licensing requirements, and avenues for specialization.
Stage 1. Undergraduate Education (4 years):
The first step towards becoming a dentist in the USA is to complete a bachelor's degree. While specific prerequisites may vary between dental schools, most aspiring dentists pursue a bachelor's degree in a science-related field, such as biology, chemistry, or biochemistry.
During these four years, students focus on building a strong foundation in basic sciences, including anatomy, physiology, chemistry, and microbiology. Additionally, courses in mathematics, English, and social sciences help develop well-rounded skills.
Stage 2. Dental Admission Test (DAT):
As part of the application process, aspiring dental students in the USA are required to take the Dental Admission Test (DAT).
The DAT assesses an individual's academic abilities and scientific knowledge. It consists of multiple-choice questions covering natural sciences, perceptual ability, reading comprehension, and quantitative reasoning. Scoring well on the DAT is essential for gaining admission to dental school.
Stage 3. Dental School (4 years):
Once accepted into dental school, students undertake a rigorous four-year program that combines classroom learning, laboratory work, and clinical experience. Dental schools are accredited by the Commission on Dental Accreditation (CODA) and provide comprehensive education in oral health sciences and clinical dentistry.
The first two years of dental school focus on didactic coursework, providing students with a strong theoretical foundation in subjects such as oral anatomy, dental materials, oral pathology, pharmacology, and radiology. Laboratory sessions allow students to develop practical skills and techniques, including restorative dentistry, dental impressions, and dental prosthetics.
In the third and fourth years, students transition to clinical rotations, where they gain hands-on experience treating patients under the supervision of licensed dentists.
They perform dental procedures, learn about patient management, and develop skills in areas such as dental hygiene, oral surgery, and dental anesthesia. Clinical rotations provide students with the necessary exposure and practical experience to become competent and confident dental practitioners.
Stage 4. Licensing Examinations:
Upon completion of dental school, aspiring dentists in the USA must pass a series of licensing examinations to become eligible for practice. The National Board Dental Examinations (NBDE) assess fundamental dental knowledge and are typically taken during or after dental school.
In addition to the NBDE, most states require candidates to pass a clinical examination, such as the American Board of Dental Examiners (ADEX) examination or a state-specific clinical board examination.
These exams evaluate both theoretical knowledge and clinical skills, ensuring that dentists meet the necessary standards for patient care.
Stage 5. State Licensure:
After successfully completing the licensing examinations, dentists must obtain a license to practice dentistry in the state where they wish to work. Each state has its own licensing requirements, which typically include an application process, verification of education and examination results, and payment of fees. Dentists may also be required to undergo a background check.
Stage 6. Continuing Education:
Dentistry is a rapidly evolving field, with new technologies, research, and treatment options emerging constantly. To stay up-to-date with the latest advancements and maintain professional competence, dentists in the USA engage in continuing education (CE) programs.
CE requirements vary by state but often involve completing a specified number of hours of approved coursework or attending conferences, workshops, or seminars. Continuing education ensures dentists can provide the highest quality of care and stay abreast of new techniques and procedures.
Stage 7. Specialization And Postgraduate Programs:
Dentists who wish to specialize in a specific area of dentistry can pursue advanced education and training through postgraduate programs. These programs, known as dental specialties or advanced education programs, include areas such as orthodontics, periodontics, oral and maxillofacial surgery, endodontics, prosthodontics, pediatric dentistry, and oral pathology.
Specialty programs typically last an additional 2-6 years, depending on the chosen field, and involve intense coursework, research, and clinical training.
A Long Professional Journey
Becoming a dentist in the USA is a demanding yet fulfilling process that requires significant dedication, education, and training.
From completing an undergraduate degree to attending dental school, passing licensing examinations, obtaining state licensure, and engaging in continuing education, the journey to becoming a dentist is a comprehensive one.
Dentists play a vital role in promoting oral health and improving the wellbeing of patients, and their training equips them with the knowledge and skills necessary to provide high-quality dental care.
This article has been viewed 198 times.
Article comments
There are no posted comments.