Dear Retiring Boomers
Author

Jack Kean

Published

September 18, 2010

Word count

673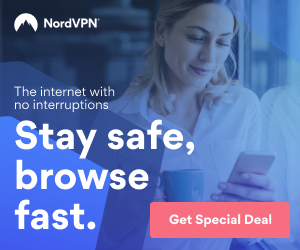 Fellow baby boomers and post-boomers who are excitedly looking forward to retirement, in the words of Joan Rivers, "Can we talk?" Now friends don't get me wrong, retirement is to work as ice cream is to brussel sprouts. To quote another famous woman, Martha Stewart, "It's a good thing." But there are a few twists and turns in the road you need to know before your co-workers book the local KFC for that extravagant retirement dinner.
Married boomers would do well to remember that retirement is going to change the life of your spouse at least as much as it will change your life. If you are the male in a traditional boomer family, it has been your lot in life to get up early in the morning and go to work five days a week. Much of Saturday has been spent working in the yard or playing golf and Sunday after church it is time for football or NASCAR or some equally male form of entertainment. On the flip side, your wife only has to put up with you for a couple of hours a day while doing her job of managing the home and kids. (If you are both working and both retiring the challenges can be even greater.)
Your retirement means an invasion of her territory. She will feel like Atlanta with Sherman marching in to destroy everything. After a few weeks of your retirement you will be about as welcome as the aforementioned General. Over the years she has developed a method of doing things and that method has been successful. I tell you from experience, don't mess with Texas or your wife's success.
Instead of getting up after you've left for work, there you are in the house day after day after day unshaven and dressed in your retirement tee shirt that says "Old Guys Rule". The management skills you honed to a fine point in the corporate world will want an outlet. After a few days of vegetating in that special recliner your need to share those management skills will overcome common sense.
Be wary my boomer friends for it is here that many take that first step on a long and slippery slope which often ends in the office of some over educated twerp of a lawyer. Whether you successfully supervised four thousand employees or two part-time high school students you will not be successful in supervising your spouse.
"How could a couple of simple suggestions be a big deal?" If you asking yourself that question you are already half way to retirement doom. (Feel free to insert a stronger word, but this is a family publication.) So in the quest for retirement happiness I offer the absolute essential guide to a happy retirement.
The very most important words in the English language are, "Yes dear." For it is written as interpreted by Jeff Foxworthy when talking about his wife, "If she ain't happy, ain't nobody happy." Take these words to heart.
You expected more? Well, truthfully there is more and it mostly relates to your ability to get out of the house and/or find something that you both enjoy doing. For me the best solution has been RVing. In the RV I am the King. I am also the maid, cook, mechanic, driver, electrician, garbage man and sewage disposer. In the RV I am not only useful, but essential. We both like it that way and have seen 48 states and half of Canada in the RV.
Maybe for you it could be writing a book. I wrote three books and sold thousands, which clearly demonstrates either that you can sell anything or the sad state of literature in the United States. The opportunities are unlimited for paid or volunteer work. From my ten years of retirement experience let me promise you it can be the very best part of your life. Now get out there and do something, but don't forget to have fun doing it.
This article has been viewed 2,213 times.
Rate article
This article has a 5 rating with 1 vote.
Article comments
There are no posted comments.