Whitefish Community Foundation hosts Third Annual Summer Art Social Fundraiser
Author

Molly Mcconnell

Published

August 4, 2011

Word count

597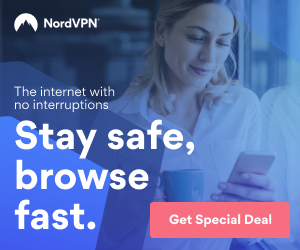 Dean Grommet is part of a select group of featured artists participating in the Whitefish Community Foundation's Summer Art Social western art show. Dean Grommet is an active member of the community, a volunteer fire fighter and EMT for the Whitefish Fire Department, owner of Creations Studio, and co-owner of Glacier Jet Technologies, a Kalispell-based water jet cutting company. Grommet and Josh Boyce co-own Glacier Jet Technologies, a company that works with water jet technology as well as laser cutting and plasma cutting machinery to meet the Flathead Valley's fabrication and precision cutting needs.
Water jet and laser cutting are useful techniques for making clean precise cuts through almost any material and Glacier Jet Technologies utilizes cutting machines for a variety of purposes such as sign making, replacement parts, and green energy parts. Many of their projects can be seen throughout the country. Samples of Glacier Jet Technologies' work and a comprehensive list of the water jet cutting services offered are available at www.glacierjet.com.
Grommet is always excited to help out the community of Whitefish. One example of this is his participation in the Whitefish Community Foundation's Summer Art Social 2011. The Whitefish Community Foundation is a local group that is "Enriching the Future of Whitefish" by joining community members together into the united mission of giving. The Whitefish Community Foundation employs the great minds of Whitefish citizens to benefit the less fortunate. Each year the foundation hosts fundraisers and joins donors together in various projects throughout the valley. Since 2000, the Foundation has assisted many great causes in raising awareness and funds. Low income housing, children's sports, arts, and the hungry have all benefitted from the charitable efforts of the Whitefish Community Foundation.
One of their fundraising events this year will be held at the Iron Horse Club House and for the second year in a row, Grommet will be donating pieces from his Creations Studio art furniture to be auctioned during the Summer Art Social 2011. During last year's Summer Art Social, Grommet's pieces reigned in some of the highest bids during the auction for charity. The event is co-sponsored by the Iron Horse Foundation and is to be held at the Iron Horse Club House, which overlooks a stunning private golf course with views of Whitefish Lake and Glacier National Park. Several of the distinguished artists featured at the Summer Art Social will work on site and prospective bidders will have the chance to purchase pre-created artwork as well as paintings done during the actual event. One of the highlights of the bustling Whitefish social scene, The Whitefish Community Foundation's Summer Art Social is an exclusive affair where community members come out to help a worthy cause by investing in one-of-a-kind art, such as the art furniture produced by Creations Studio.
Creations Studio is an innovative western art and art furniture website found at www.antlerfurniture.org. The artists featured on the site mix rustic décor with western decor to create a unique selection of functional art, western art, and western furniture. Creations Studio offers an eclectic mix of handmade furniture designs, western lighting fixtures, lodge bedding, and Native American artifacts. Grommet's signature style incorporates Rocky Mountain elk and moose antlers, whitetail antlers, mule deer antlers, caribou antlers, fallow deer antlers, red deer antlers, exotic hair-on hides, intricate leather braiding and fringe, and hand forged wrought iron work. He has a style that cannot be imitated, and it will be featured in the Summer Art Social charity auction to benefit the Whitefish Community Foundation on June 26, 2011.
My name is Molly McConnell and I am lucky enough to live in the beautiful Flathead Valley. I find inspiration in nature and history, especially from nearby Glacier National Park.
Article source:
https://articlebiz.com
This article has been viewed 2,168 times.
Article comments
There are no posted comments.