Carefree is "Car Country" Every Saturday Morning
Author

Catherine Marr

Published

May 5, 2012

Word count

348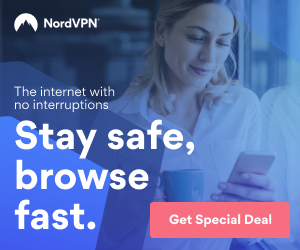 Carefree Arizona—Automobile enthusiasts from all over Arizona and visitors from all over the world descend upon Carefree on Saturday mornings to attend a "Cruiz-In" at the Town Center. At this weekly event there are anywhere from fifty to over one hundred cars lining the streets around the Sundial. The variety of the one-of-a kind automobiles, hot rods, muscle cars and sport cars there is as diverse as Carefree. It is a true walk down memory lane — an attraction for everyone.
The weekly Saturday "Cruiz-In" event began when Gary Meadors, founder of the 80,000 member "Good-Guys Rod and Custom Association" purchased a home in the Valley of the Sun. He wanted to find a restaurant for Arizona's "Good-Guys" to hang out on Saturday mornings. Venues Café volunteered to open on Saturday mornings, and Carefree became "Car Country" for Arizona's automobile aficionados.
"Each week we have cars dating as far back as the 1920 & 30's and all the way through modern day super cars, including Corvettes, Cobras, Ferraris, and Maseratis," said Catherine Marr, the Owner of Venues Café and car show organizer. "We especially appreciate the enthusiasts and enjoy their support of our restaurant."
"Many groups, such as the Porsche Club, plan a meeting or car cruise to join in the festivities," said Marr. We have had groups from all over Arizona drive to Carefree, for a morning cruise, many come back for dinner during the week."
"Every owner likes to show off their pride and joy, and share stories about their cars; we see different cars every Saturday. The great thing is bringing enthusiasts together." In addition to the cars, there is a wonderful breakfast brunch, a real favorite, enjoyed by everyone.
During the course of the year Carefree has evolved to become the perfect setting to display your toys or just "hang out" Saturday Mornings. Downtown Carefree has over 300 paved, perpendicular, parking spaces for the guys to display their automobiles—surrounding the picturesque Carefree Botanical Gardens and its quintessential Sundial; undeniable beautiful.
Cruiz-In details:
Easy Street, Carefree, Arizona
Saturday Mornings 8:00 until Noon
Organizer: Venues Café, 480-595-9909
Venues Café is a new restaurant with an upscale American Bistro menu and casual dining atmosphere. Venues invites its patrons to relax and enjoy themselves by trying something from its wine cell, full bar, or fine menu. Along with food and drinks, Venues Café has a number of events that anyone can enjoy, from breakfast buffets to sports specials.
Venues Café
34 Easy Street
Carefree, AZ, 85377
Phone: (480) 595-9909
Email: venuescafe@gmail.com
Article source:
https://articlebiz.com
This article has been viewed 1,989 times.
Article comments
There are no posted comments.