Concrete Ideas on How to Cope With Stress
Self-Improvement → Stress Management
Author

Anne Bachrach

Published

July 6, 2012

Word count

845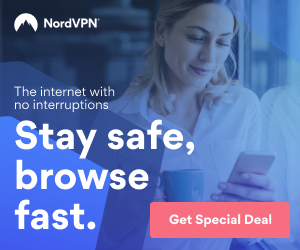 Stress is just a part of life and can be found no matter where in the world you go. Is stress merely part of the inescapable human condition? Are we as a species chronically worried and unhappy or does bad luck simply find us wherever we are? It's not practical to believe that we are battling against Fate, Chance or even God. Stress does not happen just to make our day unbearable. You could say that stress is a natural reaction to an action taken, the consequence of a causative event. For every action there is a reaction and often times the stress that we have to endure in life is the stress that we bring upon ourselves by the choices we make.
For example, a person may be stressed out because he or she lives in a dysfunctional relationship. Yet, this is the relationship that they chose to become involved in and stay in. Similarly, in a professional setting, a store manager may be under constant stress because of office politics and sales pressure. Nevertheless, they took the job knowing that it would be a high stress position. Similarly, many diseases and painful health conditions have been brought on by some of man's unhealthy practices, a direct consequence of an action taken. It is inevitable that you will probably have some stress in your life. What is important is that you learn how to identify potential sources of stress, that you minimize unnecessary stress, and that you learn how to handle stress that you say you can't get rid of.
Catch Stress before It Happens
Life experience is a cruel teacher, but perhaps the best teacher that we will ever have. Experience teaches us that some mistakes we make can lead to very frustrating, even painful, consequences. Fortunately for us, much of humankind's life experience has been documented in books. The more you learn from the wisdom of others, the more cautiously you will approach life, and in the end, the less stressful conditions you will be exposed to. It has been said that hindsight is always 20/20. As you look back on some of the poor choices you have made, you may observe now that you were actually given fair warning as to the amount of responsibility that lay ahead of you.
Understanding this will cause you to become more careful as you make decisions in the present and the future. You may find that some potential sources of stress are fairly obvious and may best be avoided at this particular time in your life. For example, there may be a new position for manager opening up in the office. However, you remember meeting the manager, and may have noticed that he was always stressed when he was working. If you are prone to heavy anxiety or have a medical condition that may be worsened by taking this job, then it would be prudent to pursue something else. Another example would be in pursuing a romantic interest in a friend. You may already notice some not so favorable qualities in that person. Would your stress level be worsened if you became romantically involved with this person? Similar questions may arise in considering issues of family and entrepreneurship. Would you be able to handle the responsibility of a new family or the pressure of opening your own business? This is called exercising foresight, also defined as "planning prudently for the future." Reduce your future stress level by minimizing the potential sources of stress in your life.
Dealing with Stress Today
What can you do about the stress you are currently experiencing? There are many remedies out there ranging from the extreme (drug use, hypnosis) to the relatively simple. Exercise is one healthy way to handle stress since rigorous physical activity releases endorphins. Endorphins serve as mood enhancers while also help in the alleviation of pain. Exercise is also a very goal-oriented activity, one that you can see and feel the benefits of right away. It may also help to learn some stress management techniques. Calming yourself in times of stress is important. Slowly breathe in through your nose and out through your mouth. This helps you to control your breathing rate. Meditation has proven helpful as another form of tension control.
If you have more chronic problems with professional or personal stress, or have frequent panic attacks, then you may suffer from an anxiety disorder. These stress problems should be professionally examined and treated. This does not necessarily mean that medication will be required. Alternative forms of treatment, in holistic therapy or a change of diet, have proven very helpful for some.
If you are interested in reducing the stress in your life, review the options above and set a goal to implement one or more of them. If you have ever wanted to be something more than what you are, but have felt hindered by circumstances, then now may be the time to act. Only by taking decisive action will you ever change into the person you want to be.
Get out of your own way. Achieve greater success and balance in life through accountability. When you work with The Accountability Coach™, you will be even more focused on the activities that put you in the highest probability position to achieve your goals so you can ultimately experience what is truly important to you in life. Anne Bachrach is the author of Excuses Don't Count, Results Rule!, and Life Live with No Regrets; How the Choices we Make Impact Our Lives. www.AccountabilityCoach.com
Article source:
https://articlebiz.com
This article has been viewed 2,192 times.
Rate article
This article has a 3 rating with 15 votes.
Article comments
There are no posted comments.