Medical Alert Systems and Signs Your Aging Parents Need Help: What you Need to Know
Author

Kristin Anne

Published

December 27, 2012

Word count

428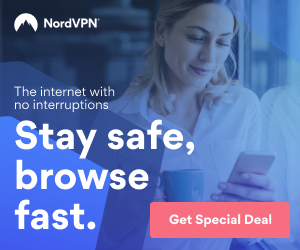 Parents, to us, have always been the people who took care of us. When we were kids, they were unflappable, and there wasn't a crisis (yours or theirs) they couldn't handle. Now they're getting older, and you can see their weaknesses start to show through. Our parents are human, and now that we're visiting family for the holidays, we may notice that something's different about mom or dad.
When you see signs of declining health in your parents', that is when taking action will be the most effective. The best action is to find a method of preventing accidents before they happen in your aging parents' homes. This may mean looking into medical alert systems, nursing homes, retirement communities or in-home care. The discussion may be difficult, but is so much easier than dealing with the aftermath of an accident at home. So what is there to look for?
Changes in Health:
You notice bruises on your loved one's arms, legs, or face

Your loved one has trouble balancing, sitting down, or standing up

There is evidence of weight loss, or eating habits become less healthy. (Over eating, under eating, eating only candy, refusing to cook)
Changes in Attitude/ Behavior:
Your once sweet and kind mother has snapped at you or another family member.

Your parent seems disoriented, not as "sharp" as they once were, or slow to react.

Your Parent has begun to slur their words in conversation.

Your parent has received speeding tickets, and gotten into more accidents than is normal.
Changes in Routine:
Hygenic habits such as brushing teeth, showering/bathing, and hand washing seem to have stopped (You smell odors in the home like urine, or body odor)

Your mother who was once super-tidy has stopped cleaning, and clutter has started to build up in every corner of her home.

Your father, who once took great pride in his appearance, has stopped combing his hair, ironing his clothes, etc.
So, now in this holiday season when we're seeing our parents for the first time in months in some cases, pay attention to the subtle cues that perhaps your once young and strong parents may need your help.
Have the talk with your parents, if you suspect they need help, and discuss your concerns, and ideas for a solution. A medical alert system, home care, nursing facilities, and medical attention can all help, but the first step for those that think these solutions are necessary is to talk.
About Rescue Alert of California
Rescue Alert of California is dedicated to helping families through the use of medical alert system that ensure that emergency medical help is never late arriving. Timely medical alerts are absolutely important for saving lives. The company also believes in educating seniors and caregivers to provide resources that can be used in senior health and safety.
Article source:
https://articlebiz.com
This article has been viewed 5,485 times.
Article comments
There are no posted comments.