How GAP Insurance is the Bee's Knees for Land Rover Owners
Author

Laura Ginn

Published

December 20, 2013

Word count

716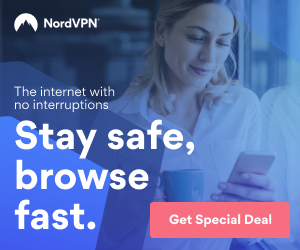 Finding car insurance for your Land Rover or Land Rover Freelander Sport requires planning ahead to ensure that you have adequate coverage should a disaster come calling. One aspect of auto insurance that all Land Rover owners should consider is GAP coverage.
First, insurance companies are not required to pay off the retail cost of a Land Rover if it is destroyed in an accident or stolen and cut up for parts. Combined Guaranteed Asset Protection (GAP) picks up where your normal insurance drops out. GAP insurance is designed to bridge the difference between the insured value of the Land Rover and what remains of the outstanding balance with the loan company. The idea behind GAP, and it is a good idea, is to make certain that money is paid to the loan company to pay off any balance in a loan agreement. That means that you won't be depleting a personal bank account to pay off the creditor. Here's how it works.
Say you bought a Land Rover for £35,000. Three years later a thief steals it and ships it off to a Mafia hit man in France. Now the insurance company tells you that it will pay you only £20,000 for the loss. You still owe the finance company £10,000. GAP insurance will step in and pay you the other £10,000, leaving you free and clear of any debt owed to the lender.
GAP also works to make you financially whole again if you paid cash for the Land Rover. If the insurance company only pays £20,000 for a total loss, GAP insurance will step in to bridge the difference between what the insurance company pays and the retail price you paid for the vehicle. That allows you to visit the Land Rover dealer and buy an equitable replacement.
Land Rover owners need to be aware that insurance companies depreciate the value of a vehicle as it ages. That £35,000 Land Rover no longer retains that value after a year or more on the road. Consequently, should that vehicle be wrecked or stolen, the insurance company will only pay out the depreciated value of the vehicle. The depreciation payment will leave you holding the bag if you owe more to the lender than what the insurance company paid. GAP insurance steps in to ensure that you don't need to dig into your pocket to pay off a loan. Here are a few reasons to consider GAP insurance:
Thieves steal one vehicle every minute in the UK, and one-third are never found.

Settlements by insurance companies are always less than what you paid for the Land Rover Freelander Sport.

More than 500,000 vehicles are considered a complete loss every year.

Depreciation of vehicles is happening at a faster rate.

It's a personal financial hardship trying to raise cash to pay off a vehicle loan.
GAP insurance comes in various flavors to cover assorted exigencies. Here are the most common GAP policies offered.
Vehicle Replacement Insurance (VRI)
This is the gold-plated GAP coverage that will replace your vehicle with a similar or better new model. Even if the retail price of the vehicle has increased, and it usually will, this GAP coverage will seat you behind the wheel of a new vehicle.
Agreed Value GAP (AVG)
This coverage is designed for vehicles bought at auction or from a private seller. Using Glasses Guide Value, this GAP policy insures the value of the vehicle at the time it is bought. This policy is good for three years.
Return to Invoice (RTI)
This coverage pays you the difference between what the insurance company pays out and the original price paid for the vehicle.
Where Can You Find the Best GAP Deal
Get involved with Land Rover clubs, and talk to the members. They have real-life experience with insurance companies and will voice their opinions. Be aware that most insurance companies have little or no experience with forward control vehicles and Series 2As and 2s. Most quote only for new vehicles.
GAP insurance bridges the difference between the market value of a vehicle and what an insurance company will pay out in a total loss. Insurance companies will typically pay out the depreciated value of a vehicle, leaving the owner with the quandary of paying off the loan balance to a lender. GAP solves that problem.
Laura Ginn understands that when you are contacting providers to find car insurance for your Land Rover it can take time to get a number of comparable quotes. Perform an insurance comparison at uSwitch.com instead and save yourself time and money.
Article source:
https://articlebiz.com
This article has been viewed 1,636 times.
Article comments
There are no posted comments.