Rebuilding Antique Vehicles on a Budget - Saving Money on Classic Car Insurance, Parts and Maintenance
Author

Laura Ginn

Published

December 20, 2013

Word count

685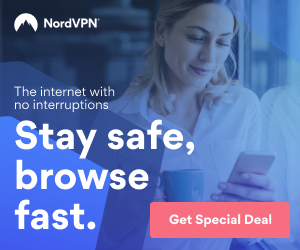 Rebuilding an older vehicle can be very satisfying, but it can also get quite expensive. This problem has forced many car lovers to abandon their projects and their dreams. If you want to rebuild an antique vehicle on a tight budget, you can save a significant amount of money on everything from parts to classic car insurance. You simply need to do your research.
Choose an Affordable Antique Vehicle
The cost of restoring a car depends greatly on the make and model you decide to buy. For instance, rare cars have the highest value, but they're also the most expensive to repair. This makes common classic cars a better option for car lovers on a budget. These aren't the only options for those who love old-fashioned vehicles, however.
If you simply like the look of an older automobile, you can order a classic car kit from a modern manufacturer. They mimic the look and feel of the real thing, but are generally easier to assemble and are far more affordable than an original antique. Alternatively, you can use modern modifications and reproduction parts to turn a collection of parts into a unique vehicle of your own creation.
Save Money on Parts
Unless you're fortunate enough to inherit an old car in premium condition, you'll discover that buying original parts from a specialty parts dealer can get quite expensive. To save money, you can search boot sales, auctions and farmland for parts and supplies. Some mechanics will also trade car parts with other enthusiasts to get the items they need.
Larger parts such as engines, transmissions and starters are often the most expensive to replace. To avoid these high costs, you can have them repaired or rebuilt by an expert rather than looking for a different one. And if you do need to find a different one, parts suppliers will often buy the damaged parts from you in exchange for a discount or shop credit.
Modern reproduction parts are a great alternative for thrifty car enthusiasts. They will lower the value of your rebuilt car, but they are easier to find and cost a fraction of the price. Sometimes, they even last longer than the originals. And you can always switch them out for original parts if you change your mind or find a good deal.
Find Low-Cost Classic Car Insurance
Antique vehicles are quite different from their modern counterparts and your insurance should reflect that. Classic car insurance takes into account numerous details including the year, make and model of the vehicle. Your provider will also consider the condition of the car, the number of original parts, your age, driving history and how often you plan to drive it.
You can save even more money on classic car insurance if you shop around. A comparison website, for example, will allow you to get quotes from several providers at once and make it easy for you to find the cheapest classic car insurance. To save even more money, be sure to ask about special discounts if you're over the age of 50 or have a safe driving record. You might also consider insuring multiple vehicles with the same provider to take advantage of discounted package rates.
Keep Your Car on the Road With Regular Maintenance
When you add up the cost of towing your antique vehicle to a garage, replacement parts and labour, breakdowns can get extremely expensive. However, you can eliminate this problem by being proactive. Regular maintenance and timely repairs, for example, reduce the wear and tear on your vehicle. And if you keep a collection of tools and common parts such as belts and hoses in your classic car, you can do your own emergency repairs instead of having to tow it to a garage.
A small budget doesn't mean you can't rebuild a classic antique car. It simply means you have to take extra steps to find the best deals on items such as parts and insurance. It can seem like a lot of extra work and time, but it will all be worth it the first time you drive down the road.
Laura Ginn knows that not everyone looks for the same thing in their car insurance policy. Visit uswitch.com/car-insurance/guides/classic-car-insurance/ and learn more about how you can find affordable car insurance for the car that you drive with the level of cover that you need.
Article source:
https://articlebiz.com
This article has been viewed 1,780 times.
Article comments
There are no posted comments.