Car Insurance for Your BMW i Series - Introducing Packages from BMW Insurance
Author

Laura Ginn

Published

January 3, 2014

Word count

686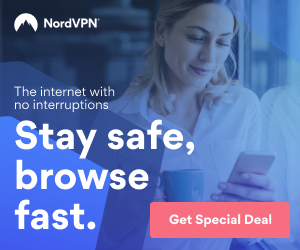 BMWs are often expensive and fairly prestigious vehicles to own, so you will likely want to make sure that you take out a suitable insurance policy to protect your purchase. BMW itself also provides a range of financial services, including insurance products designed specifically with BMWs in mind. While you will likely be able to find cheaper insurance packages elsewhere, particularly if you use the price comparison websites, taking out an insurance policy with BMW itself presents a number of advantages.
BMW Insurance currently offers several insurance policies designed exclusively for BMW vehicles. Alternatively, if you want to find the cheapest car insurance for your BMW, you may want to take a look at any of the financial comparison websites to get quotes sent to you online. With any insurer, premiums will vary depending on a number of factors, such as the insurance group of your car, your age and level of experience, where you live and what you use the car for.
The following takes a look at the policies specifically tailored to the BMW i range of cars. These include all modern electric cars manufactured under this sub-brand since 2011. BMW provides similar policies for all of its other new cars.
BMW FlexiMile Insurance
These policies are available exclusively for all electric BMW vehicles. These policies allow you to save a considerable amount of money on your insurance premiums due to the fact that they are based on low annual mileages up to a maximum of 5,000 miles. Using a special device installed for free in your vehicle, your distance travelled will be tracked, and you will be kept up-to-date on your mileage. The policy is completely flexible, so you will not actually need to restrict yourself to driving less. However, any extra miles will mean added costs to your insurance premiums, since you will be charged on a per-mile basis. For those who do not drive very much or plan to use their BMW only as a second car, these policies can save you quite a lot of money. Others may find it more cost-effective to switch to their standard comprehensive insurance policy.
7-Day Complimentary Insurance
This policy is a comprehensive one offering coverage for third party liability, theft, fire and damage. This policy is available to any BMW cars of the 'i' series. This policy allows you to get coverage for your car on the day that you buy it. It is primarily available through BMW dealers themselves, and as with all of their insurance policies, it is underwritten by Allianz Insurance.
BMW Shortfall Insurance
This insurance package provides comprehensive coverage whereby you will be paid the full amount you paid for your car in the first place in the event that it is written off in an accident. BMW Shortfall insurance is the company's premium car insurance package, tailored to minimize the financial risk taken on your part. You can choose your own level of coverage, and the policy will pay any difference between the settlement figure and the invoice price of the vehicle. If you purchased your BMW on finance, the policy will pay the outstanding finance amount instead.
Reasons for Getting Car Insurance from BMW
Getting insurance through the manufacturer of your car is rarely going to be the cheapest option, but it does provide a number of benefits which make it worth consideration, particularly those with new and expensive vehicles.
• Any repairs done which are covered by your insurance policy will be covered out by trained specialists who deal exclusively with BMW cars. If the vehicle needs any repairs, they will be dealt with only at BMW-approved dealers.
• Any replacement parts will be official BMW parts. No third party components will be used.
• BMW Insurance will provide you with a courtesy car which you will be able to keep while your own car is being repaired.
• The company provides a 24-hour emergency rescue service which will recover your vehicle and organize transport for you so that you don't end up getting stranded.
• If your windshield is damaged, BMW will replace it promptly without your no claims bonus being adversely effected.
Laura Ginn appreciates that when you renew your car insurance policy you want to ensure things like windscreen replacements are still covered. Visit uswitch.com/car-insurance/guides/car-insurance-for-your-bmw/ to learn more about finding the best insurance for your car at a great price.
Article source:
https://articlebiz.com
This article has been viewed 2,192 times.
Article comments
There are no posted comments.