Car Insurance for Your Ford Galaxy: Will a Higher Deductible Policy Work for You?
Author

Laura Ginn

Published

January 3, 2014

Word count

680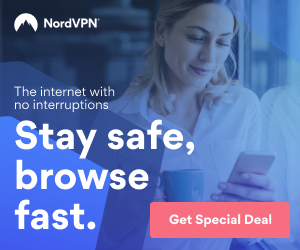 The law here in the UK mandates that everyone who drives a car must be insured by at least the minimum amount of liability coverage. Liability coverage covers any damage that you may do to another driver, his passengers, or his vehicle in the event you are the cause of a motor vehicle accident. However, liability coverage does not cover any damage to your own vehicle. You may also elect to cover your car with comprehensive coverage. Comprehensive coverage is what covers damage to your own vehicle in the event of an accident or theft. As you look for car insurance for your Ford Galaxy, you may want to consider the effect that your deductible has on your premiums.
A car insurance premium is the amount you pay for insurance coverage. Premiums can be higher or lower depending on the level of coverage you select, your driving history, the car you own, whether or not you have any extras included in your plan, and the deductible you have included in your coverage.
A deductible is your "share" of what has to be paid in the event of an accident or other damage to your vehicle and in case of theft. If your Ford Galaxy has to be repaired or replaced, you must pay the deductible and your insurance company will pay the rest. But you may not be aware that you can change the deductible on your policy. Changing the deductible will affect the premium you pay.
Let's say that you have a car insurance plan that indicates that you have a deductible of £500.00. Each and every time you make a claim against your insurance policy for damage to or theft of your vehicle, you must pay £500.00. If your car is damaged and the repair bill is £1,500.00, you must pay £500.00, and your insurance company will pay £1,000.00. If your vehicle is damages and the repairs cost £501.00, you must pay £500.00, and your insurance company will pay £1.00. If your car is damaged and the repair bill is £450.00, you must pay the full amount because it is less than the amount of your deductible.
By raising the amount of your deductible, you may receive a lower rate on your car insurance premiums. For instance, if you now have a £500.00 deductible, changing your policy so that your deductible is £1,000.00 would mean that your premium, or the amount you pay for your insurance, would be lower. But it is important to understand that higher premiums come with both benefits and drawbacks.
The immediate benefit to a higher deductible is obviously a lower premium. But the higher deductible itself can put you in a financial bind if you are ever involved in an accident or your vehicle is stolen. If you need to make a damage or theft claim against your insurance company, you will be required to pay the £1,000.00 deductible. And if you don't have your £1,000.00 share of the cost of replacement or repairs, you may not be able to complete the repairs or replacement of your vehicle.
For this reason, it is very important that you consider the repercussions of a higher deductible insurance plan. If a higher deductible may not be reasonable for your budget, you may want to look into other ways to get cheaper car insurance for your Ford Galaxy. Some other discounts you may qualify for include limited mileage discounts, a discount for no claims, a good driver discount, a Pass Plus course discount, an age-based discount such as an over-50 insurance plan, a security discount for parking in a garage, and more.
If your car insurance company is not willing to work with you as far as providing discounts, you can look into eliminating extras from your policy. Many drivers do not really need a roadside assistance or breakdown benefit, nor do most drivers really need a courtesy or rental car option. Removing discounts like these from your car insurance plan can earn you a bit off your overall premium. Compare insurance companies and plans to select the insurance plan that gives you the best coverage for the lowest price.
Laura Ginn appreciates that when you start searching for great priced car insurance for your Ford it pays to shop online. Visit uSwitch.com and discover how you can find a great deal when you compare insurance online.
Article source:
https://articlebiz.com
This article has been viewed 2,153 times.
Article comments
There are no posted comments.