Protecting your Land Rover and Your Passengers
Author

Laura Ginn

Published

January 4, 2014

Word count

722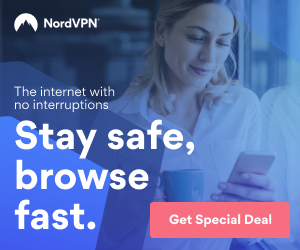 Driving on the road is one of the most dangerous things you can do, yet it is something you do almost everyday. Even if you're a great driver, you can't help how other people drive around you. Keeping yourself safe and protecting your Land Rover Discovery from damage and theft can be a challenge. Use these tips to improve your chances.
Safety Features
SUVs have a reputation for rolling. This is a dangerous feature that requires not only safety features in the car but careful driving skills. While SUVs are considered one of the safest vehicles on the road, they do roll more than cars and can be more dangerous and damaging to other smaller vehicles on the road.
Make sure you buy an SUV with anti-lock brakes, which help you to steer your vehicle even under full braking power. The brakes are quickly pumped keeping the wheel from locking up. They also help you stop quicker on slippery pavement.
Anti-skid systems use sensors to detect when a vehicle loses grip on the road. If this happens, the anti-lock brakes kick in to help get the car back on track. Roll stability control is similar, using sensors to help detect if the vehicle could roll. It then activates the anti-skid system and works on flat pavement. The Land Rover has a roll stability control system.
Driving Tips
• Keep plenty of space between you and the car in front of you - Tailgating is a dangerous way to drive, especially when you're driving a Land Rover SUV. If the car in front of you slams on the brakes, you might not be able to stop in time if you don't have enough distance between the two cars.
• Slow down around corners - If you're used to driving a sedan or smaller vehicle, you might not think about your speed while taking corners. With an SUV, turn corners at a reasonable speed.
• Drive carefully in snow and rain - This goes for any kind of vehicle, but especially SUVs. SUVs have four-wheel drive, but if you are driving too fast in the snow, you could have trouble stopping.
• If you lose control, don't panic - Instead, move smoothly. Don't overcorrect your movements if you are trying to avoid a deer or another vehicle.
Why Anti-Theft Features Benefit you in Multiple Ways
Physical safety is important, but so is protection from theft. Install or use as many of these anti-theft features as you can to protect your Land Rover.
• Lock your doors at all times - If you don't lock your doors all the time, you better start. Even if your car is at home in your garage, it can still be stolen or broken into. Locking the doors adds another layer of protection. If you have deadbolt locks on your doors, this will also deter thieves and protect your vehicle.
• Don't leave valuables in your car - If your car is stolen, chances are you won't get any valuables from inside back. Even items that are only important to you, such as files or papers for work, shouldn't be stored in your SUV.
• Tracking devices - If you can install a tracking device on your car you could find your car if it's stolen. This can also help deter thieves from trying to steal your car from the start.
• Immobilisers - There are electronic immobilisers and manual ones. Manual immobilisers are those that keep your car from moving or lock your steering wheel in place. They can be fairly inexpensive but very effective. Electronic ones prevent the engine from running unless the right key is inside the car. These are more common in newer vehicles.
• Alarm systems - Alarm systems can act as a deterrent for thieves. Most of the time if they see an alarm or a sticker on a car that says there is an alarm, they will move onto another car. Even if you can only afford the sticker, it might help you out.
Discount Car Insurance
Anti-theft security features are also a great way to save on car insurance for your Land Rover Discovery or other vehicle. Many insurance companies offer discounts if you have security features. Some security features are required for insurance coverage. You will pay higher premiums if you don't have these minimum safety and security features.
Laura Ginn understands that when you start looking for quotes for car insurance for your Land Rover you need to be sure you get enough quotes to be able to perform a comparison. Save time by comparing insurance prices online at uSwitch.com.
Article source:
https://articlebiz.com
This article has been viewed 1,822 times.
Article comments
There are no posted comments.