Haggle Your Way To Better Prices On Car Insurance For Your Vauxhall Zafira
Author

Laura Ginn

Published

January 6, 2014

Word count

704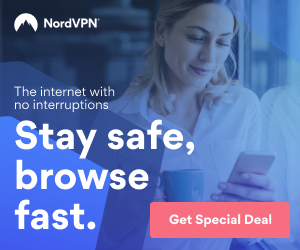 The Vauxhall Zafira is, according to the manufacturer, a compact family car, although most reviewers describe it as being a spacious Multi-Purpose Vehicle (MPV). It will seat up to seven people, or you can use it to carry a considerable number of items. It is also well equipped inside, and considering its role as an MPV, it is attractive to look at on the outside. There are a number of models available under the Zafira marque and this not only provides access to cars on a wide range budgets, but it also means that you can choose the model that best suits your needs, and the one that costs the least to run.
The Vauxhall Zafira
The Vauxhall Zafira is comfortable to drive, and equally comfortable for the multitude of passengers that can be squeezed in. While the entry level model is not overflowing with features, there are some great additions to the other cars in the range. If you need the additional seating space, or you have to drive around a lot of gear as well as a handful of people, it is an ideal choice. The amount that you pay for car insurance for your Vauxhall will depend on a number of factors, but you can haggle and shop around to try and get the best available deal.
Don't Auto-Renew
First and foremost, you should avoid letting your insurance auto-renew. Insurance policies don't go all out to provide the best offer possible for automatic renewals. This means that you are likely to be paying an inflated price if you do simply let your renewal come into force. Try to arrange a new policy as soon as possible, and inform your current insurer so that they do not simply renew your policy on your behalf.
Use Your Renewal And Haggle
When you receive your renewal from your insurer, contact them straight away. Tell them that you intend to look around for a better price, and that you believe you can do better. Usually, they will make you an improved offer on car insurance for your Vauxhall. The improved offer can prove very useful, because you can use it when contacting other insurers. Any that are interested in winning your business will attempt to beat the price that you have received.
Shop Around
Take your improved renewal offer and contact other insurers. Some people still prefer to ring around, or use a broker, to try and access the best deals and prices. However, the far more convenient option is to use an online comparison site.
An online comparison site works similarly to an insurance broker. You provide your details once, albeit manually online, and then the site will generate offers from dozens or even hundreds of insurers, before compiling the results and providing them to you in order of the cheapest deals first. This can make the whole shopping around process considerably easier, but you do need to ensure that the policies provided offer the same terms so that you can be sure you are comparing on a like-for-like basis.
Contact Insurers As Well As Using Comparison Sites
Don't overlook the insurers that aren't found on comparison sites. Some of the best known insurance companies cannot be found on any of these comparison services. This means that if you only use a comparison site then you may be missing on a top quality policy that provides everything you require but at a reduced rate. Ring these insurers or consider completing their online forms, because online deals are usually lower because of the reduced overheads associated with winning business online.
Go Back To Your Existing Insurer
Once you have found the best available deal, you could contact your current insurer. They will have already dealt with the car insurance for your Vauxhall Zafira, and this means that they will often be able to at least match the best price you have found elsewhere. Be prepared, however, to move your insurance away to another company if this is what takes to get the best deal. Whichever insurance company you use, do make sure that you choose a policy that is not only competitively priced but also offers all of the features and terms that you require.
Matt Jackson understands the need to shop around to find the best priced policy when he needs to renew his car insurance. Visit uswitch.com/car-insurance/guides/car-insurance-for-your-vauxhall/vauxhall-zafira/ and discover how to find a great deal on car insurance by comparing prices online.
Article source:
https://articlebiz.com
This article has been viewed 2,144 times.
Article comments
There are no posted comments.