How to Get Cheap Car Insurance for your Vauxhall Corsa
Author

Laura Ginn

Published

January 6, 2014

Word count

696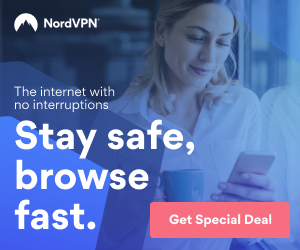 The Vauxhall Corsa is one of the most popular cars on Britain's roads, and it's praised for many of its features. Comfortable, fun to drive and economical to run, a Corsa is a popular choice with all age groups. Young drivers are particularly keen on the Corsa, as it's excellent value for money and falls into low insurance groups. New models offer attractive colours and trims, and the interior of the car is modern and stylish.
Car insurance for your Vauxhall Corsa is generally very affordable, but it's still worth taking steps to make sure you're getting the best value for money. If you have had any accidents or convictions, insurance costs can rocket. Younger drivers with little experience on the road can also find premiums are on the high side. There are steps you can take to reduce the cost of car insurance for your Vauxhall Corsa, and the following tips should help you to find the best deals.
Use an insurance comparison service.
Insurance comparison sites have changed the way most people shop for and buy home and motor insurance. In a matter of minutes, you can compare hundreds of policies and look for the cover you need. The big brands like AXA and LV offer their car insurance products through comparison sites, and it's a quick and convenient way to buy cover from a company you can trust.
Always check the details of a quote before buying a policy from an insurance comparison site, as the cover and terms vary. One of the first things to check is the policy excess. Selecting a higher excess usually results in a premium discount, but remember that you will have to fund the excess amount if you need to make a claim. You should be able to save around fifty to two hundred pounds on the cost of car insurance for your Vauxhall Corsa with a comparison site.
Look for a telematics insurance policy.
Telematics cover, or 'black box insurance,' is becoming increasingly popular in the UK. A telematics device records data about the way a driver uses his vehicle. Insurance underwriters can make an accurate assessment of your driving ability using telematics data, and this often means a premium discount. Black box insurance is particularly good for young drivers, as traditionally they are assumed to be at higher risk of accidents and are charged very high premiums.
Buy the cover you really need.
Fully Comprehensive car insurance offers a broad range of protection, including damage to your vehicle from a collision. If you have an older Corsa, it may not be worth paying for Fully Comprehensive Cover. In some cases, the premium may be higher than the cost of the vehicle. Choosing Third Party, Fire and Theft cover only will dramatically reduce your premium in some cases. The competitive nature of car insurance means that companies are always looking for new ways to make their policies unique and attractive. Benefits including courtesy cars and legal expenses protection are built into some policies as standard. Choosing a basic policy without additional covers is another good way to reduce the cost of car insurance for your Vauxhall Corsa.
Drive with care.
Convictions for driving offences can mean large increases in premiums, so always stick to the rules of the road. Excessive speeding is one of the most common offences. Driving in a safe and sensible manner means you'll be less likely to have an accident, and also helps to keep fuel consumption down. Using smartphones and mobile phones is another common cause of accidents and convictions. Keep your Corsa well maintained, and book the car in for regular servicing with a qualified mechanic.
Reduce your mileage.
Low mileage drivers are attractive to insurance underwriters, and they generally benefit from lower car insurance premiums. Drivers who commute long distances on motorways are more likely to be involved in accidents than drivers who use a car for local trips. Many people use a car out of habit, and there are often cheaper ways to travel using public transport. As well as lower insurance costs, you could save hundreds of pounds on fuel a year by reducing your mileage.
Laura Ginn appreciates the need to find the best priced insurance policy that you can when the time comes to renew your car insurance. Visit uswitch.com/car-insurance/guides/car-insurance-for-your-vauxhall/ and discover how to find the best priced policy by comparing insurance online.
Article source:
https://articlebiz.com
This article has been viewed 2,656 times.
Rate article
This article has a 4 rating with 1 vote.
Article comments
There are no posted comments.