Understanding Car Insurance Basics
Author

Laura Ginn

Published

January 6, 2014

Word count

705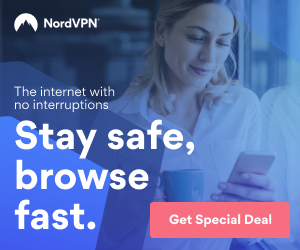 Most motor vehicle insurance providers usually offer different types of cover. The three most common include Third Party Only, Third Party Fire & Theft and Comprehensive. You might use all of these over the course of your driving career or just one, but in either case, you need to know what sets each type apart so you can select the one suited to your needs.
Third Party Only
Third Party Only insurance is often confused with Road Traffic Act Only insurance. The latter of these, which is usually not sold anymore, offers the absolute bare minimum you need to meet the requirements of the Road Traffic Act of 1988. Third Party Only insurance provides just a little more, exceeding what the Act requires. It provides liability cover to third parties (others involved in your accident), but that's about it. You can use it to pay for damage or injury to others, their vehicles or other property they own, but it doesn't protect you, your car or your property.
Third Party Fire & Theft
This type of insurance is more common than Third Party Only. It offers the third party liability cover of Third Party Only, but in addition, as the title insinuates, you also get protection from having your car stolen or damaged in a fire. It still will not cover injury to you or damages to your vehicle or property that result from an accident.
Comprehensive
Comprehensive covers everything Third Party Fire & Theft does, but you also can make claims for your own injuries, vehicle damage or property loss in accidents. You also might get other perks rolled into this type of cover, too, depending on the insurance provider you're using. For instance, your insurance might cover getting you a rental vehicle free of charge while your own is being repaired. It also could cover things like roadside assistance.
Which Type of Insurance Should I Get?
Very generally, Third Party Only and Third Party Fire & Theft both are good options if you drive a relatively cheap car that it wouldn't cost too much to fix or replace on your own if written off by the insurance company (totaled). You also might want to consider them if you feel sure you could do a lot of the repair work yourself. The decision of whether to use Third Party Only or Third Party Fire & Theft usually comes down to whether you feel it's worth it to insure yourself, your car or your stuff a little more.
Young drivers also can find Third Party Only or Third Party Fire & Theft helpful. Although rates vary and sometimes are higher than what you'd pay for more cover, these options tend to be less expensive overall and, therefore, are attractive to young motorists who don't have as much money to spare. For the same reason, anyone with a tight budget can investigate whether these choices are more economical for their specific circumstances. Another reason you might opt for them is because you want to deter yourself from making claims that could be covered under Comprehensive but which would drive up your rates over time.
Comprehensive insurance makes much more sense for people who have more expensive vehicles and property they would like to protect. In fact, some insurance companies require this type of cover on particular vehicles. You might choose it if you think you might enjoy having the perks that sometimes come with this type of cover, as well. It is the policy option to select when you want to be sure that you won't have to pay much out of pocket in a wider range of circumstances. In many instances, it is a more expensive choice because your company is accepting greater risk by covering you under more situations, so it can be harder to get if your budget is tight.
Conclusion
Part of car insurance basics is getting the right type of cover on your vehicle. You can opt for any of the three main types of vehicle insurance--Third Party Only, Third Party Fire & Theft and Comprehensive--to get on the road. It's always a good idea to reevaluate your circumstances regularly to see if the insurance you have is a good deal and providing the amount of cover you need.
Wanda Thibodeaux understands the importance of knowing how your car works, even on a basic level when you are a driver and the same goes for understanding the way that your insurance works. Visit uSwitch.com/car-insurance/car-insurance-the-basics/ to learn more about how your car insurance policy works.
Article source:
https://articlebiz.com
This article has been viewed 2,368 times.
Article comments
There are no posted comments.