5 Ways to Save on Car Insurance for Your Renault
Author

Laura Ginn

Published

January 6, 2014

Word count

747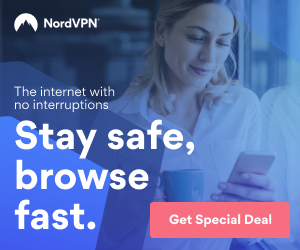 According to the World Car Market, Renault is one of the top ten car brands in the world today. With such a quality investment, it's important to get the right insurance. Even with the growing number of online comparison sites, it's not always easy to find the right level of cover at an attractive price. Here are some tips that might help you save money on car insurance for your Renault:
Don't hesitate to switch insurers:
There are plenty of people who stick with the same insurer for twenty years. Perhaps they're happy with the service they've obtained in the past, or maybe they like the speed with which their insurer processes claims. That's fine - if you're 100% happy with your current insurer, by all means hang on to them. However, if your reason for staying with one company has more to do with apathetic inertia than customer satisfaction, you could be paying too much by not bothering to investigate the competition.
Add your most responsible female family member as a named driver on your policy:
The more good drivers that are designated 'named drivers' on your policy, the better the insurer likes it. If the added driver is a female with a long, clean driving history and no previous claims, that's even better. From the insurer's point of view, adding a responsible driver to your cover helps spread the risk. If the risk is reduced, there's a chance the cost of your premium may be too. It doesn't actually matter if this person hardly ever drives your Renault.
Practice the fine art of bargaining:
Always ask for a cheaper price on your premium. If you own a smaller car like a Renault Twingo, your insurance shouldn't be costing you as much as what your neighbour pays for his Hummer. If it is, you need to do some serious negotiating (or find another insurer).
Once you've sorted out the fine details and your insurer has provided a price, it's time for some haggling. The trick is not to ask for too much of a reduction (5-10% is reasonable), because you'll probably get an outright refusal. Also, if you try the ever-popular "Insurer B will insure me for 20% less" assertion (which you've just made up), the person in front of you will suspect that either (a) you're not a very nice person for lying to them, (b) you are a bit silly for not grabbing that other insurance, or (c) you must have been quoted a very basic, no-frills policy which you'll be very sorry about later. Most car insurers have a pretty good handle on what everyone else in the business is charging, so don't assume you know more on the subject than they do.
Even if you only get a premium reduction of 2%, that's better than nothing. Polite haggling has become more socially acceptable, so don't be afraid to try it with the car insurance for your Renault.
Be sure to provide the insurer with all your good news:
If you have never had to make a car insurance claim, this is something your insurer should know. If you recently completed an advanced driver safety course, this too may help reduce your premium.
Always provide any positive facts that might influence your insurer to view you as a lesser risk. If your car is protected within the confines of a locked garage at night, this will be viewed favourably. If you habitually use a quality steering lock or have installed a car security system, let your insurer know. On the other hand, if you have a propensity for backing up into wooden sign posts, this might be something to keep to yourself...
Utilise the wonders of the Internet:
There are now a plethora of insurance comparison websites to choose from, and these are one reason vehicle insurance has become more competitive in the last decade. A quick way to access several sites at once is to go to money.co.uk, where you'll find a list of 'Top Ten Car Insurance Comparison Sites UK'. Over two dozen of the best known insurers are listed here, including gocompare.com, comparethemarket.com, quotezone.co.uk, tescocompare.com and many more.
Get a minimum of three quotes and then see if your existing insurer is willing to match the cheapest. Of course, you must understand the full details of what's being offered; check the 'Default Offer' on the site and make sure it includes all the cover you need.
Kevin Caseyknows that when you are looking around for the best car insurance for your Renault, you need to weigh up the pros and cons of each policy. Take the effort out of finding the best prices car insurance by comparing prices on uSwitch.com to find the best deal.
Article source:
https://articlebiz.com
This article has been viewed 4,885 times.
Article comments
There are no posted comments.