How Cars Get Classified as Group 1 For Insurance
Author

Laura Ginn

Published

January 16, 2014

Word count

699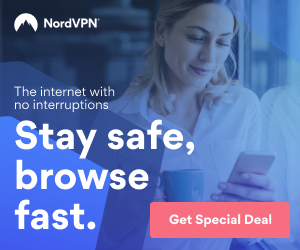 In the United Kingdom, every single car manufactured for the market is placed into an insurance group. There is, however one slight exception to the rule. Kit cars, converted cars, imported cars, and modified cars that no longer fit the manufacturer's specifications are not allocated into any groups.
The groups range from one to 50. Group 1 is where all the cheapest cars to insure are placed and Group 50 has the most expensive. As a result, drivers insuring Group 1 cars pay the lowest monthly premiums.
The grouping system for car insurance makes people think twice before making purchases. Other vehicles are grouped the same way, with 20 of them for motorbikes and 20 more for vans or light commercial vehicles. Most insurance companies follow the grouping system, although they are not obligated to do so.
Cars are placed into groups based on three main factors:
• Repair Costs - according to insurers, over half of their payouts in claims end up going into repairs. The money covers spare parts and manual labour. One thing that is considered when assigning a car to an insurance group is the vulnerability of the vehicle if it were in an accident. It is important to assess the damage in terms of the cost of parts and the amount of time it takes to fix the vehicle. Cars in Group 1 do not require expensive parts and do not take much time to repair. In truth, it is often the labour costs that make up the bulk of the bill.
• Performance - the faster or more powerful the car, the more expensive it is to insure. Cars with quick acceleration and have high top speeds are in the higher-numbered groups because they tend to carry larger engines that cost more to repair. Statistics show that high-performance cars tend to generate more claims. It stands to reason that people who own high-performance cars exhibit riskier driving behaviors.
• Security - better standard, manufacturer-installed security is cheaper to insure. Cars in Group 1 have great security devices. If the vehicle has added security, it is the driver's responsibility to let the insurance company know. The added security would affect premiums. Insurers tend to favor Thatcham-approved security features to include immobilisers, alarms, high-spec door locks, glass etching, prominent Vehicle Identification Numbers, and coded audio equipment.
Another factor that plays into the cost of insuring a Group 1 car is the model. Different models of the same make could land in different groups because they may have different performance capabilities and specifications. The range of groups a car's make can land in can range quite widely, influencing the driver's final decision when trying to find a vehicle.
Most of the cars that end up in Group 1 for car insurance are front-wheel drive with 5-speed manual transmissions. They are typically hatchbacks that seat four rather comfortably. These petrol- and eco-friendly cars are 999cc or less and do not necessarily house the largest motors. These modest cars are enough for drivers who simply need to get from Point A to Point B on a regular basis. They don't live in their vehicles and do not need all the bells and whistles.
Cars that are placed in Group 1 insurance tend to appeal to those who do not feel the need to drive fancy vehicles. Group 1 also targets young drivers who have to pay extremely high premiums because of their lack of experience. Young males, in particular, tend to make more insurance claims than anybody else.
In the end, the wisest thing to do when considering a new car is to research the insurance groups. When doing so, consider the fact that some car makes fall into multiple groups depending on the model. The cost of insurance premiums could very well dictate which car makes the most sense to purchase.
Cars in Group 1 include, but are not limited to:
• Chevrolet Spark
• Citroën C1
• Fiat Panda
• Hyundai i10
• Seat Mii
• Skoda Citigo
• Vauxhall Corsa
• Volkswagens Fox and Up
Drivers who want to find out more about which cars are in Group 1, they can visit such websites as thisismoney.co.uk, carpages.co.uk, or uswitch.com. Lists can be found on these websites that detail the cars covered under Group 1 insurance.
Laura Ginn appreciates that the car that you drive affects the amount that you are charged in car insurance premiums. Visit uSwitch.com/car-insurance/the-cheapest-cars-to-insure/ and discover what you can do so save money on the cost of your insurance including comparing prices online before you buy.
Article source:
https://articlebiz.com
This article has been viewed 3,649 times.
Article comments
There are no posted comments.