Using the Internet to Find Lower Cost Motorcycle Insurance
Author

Laura Ginn

Published

January 19, 2014

Word count

741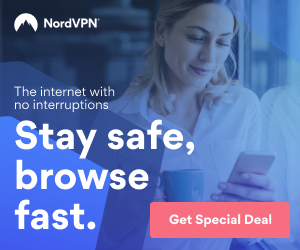 In an effort to find better coverage options on motorcycle insurance at a lower cost, many riders are turning to the internet. There is a wide range of services available to compare policies and deliver quotes you'll need to protect your bike. Finding the best policy still takes a detailed review of the coverage and the cost of any policy.
Find Your Current Policy
Before you start any surfing, find a current copy of your policy so you know what your coverage levels are now as well as deductibles and other costs. This policy will help you do a legitimate comparison to any other offers you receive on the web. Sometimes consumers are anxious to settle for the lowest cost and this may be a mistake. Some of these lower cost policies have very high deductibles or offer very poor protection. Often times, spending a little bit more for a policy can buy you a whole lot more coverage. Having your current policy in front of you will allow you to compare your existing coverage to any new quote to understand if the deal you are being offered is really better. This will also help you decide if making adjustments to things like your deductibles makes sense for the savings they provide.
Use a Comparison Website
Once you have a baseline of what your current policy provides, you can visit one of the many motorcycle insurance websites available. These sites do an incredible job of asking you for a few pieces of information about your bike and your driving habits to deliver a list of policies that may fit your needs. You can quickly compare these various offers to see the different levels of protection and cost they provide. Some sites will show you the average price for the policy and others will require your email address to have the individual companies send you a quote directly. Some consumers aren't comfortable surrendering their email and worry that they will receive unwanted solicitations. If this is a concern, you can still use the site to get a general feel for the cost of a policy that fits your needs and then contact the individual companies directly that offer the policy you like.
Request a Digital Quote
If you find a company or two with rates that interest you, ask them to send you a quote for the coverage. In years past this would require a trip to an office to assemble the paperwork. In the new digital age, all of this can be done online and you can actually receive your coverage immediately after submitting payment. Even though this may be tempting, take a little time to review the quote these companies send out. You normally have a few days to consider the coverage they are offering and it's always a good idea to seriously consider an offer before making a decision. This will also give you the time you'll need to compare it to your current policy in detail and make sure you're getting the coverage you want.
Talk With Your Agent
One last step before making a decision online is to speak with your current agent about your policy. When you have this conversation, bring the quote you like most with you to see if they can offer you similar coverage at the same price. In most cases they will appreciate you giving them the opportunity to keep your business and will find a way to make the numbers you have been given online work in one of their policies. They would rather offer you whatever discount was needed, than lose you as a customer.
Even if your agent can't actually meet the pricing of the quote you received over the web, they can help you review it and may point out problems with the policy that you missed. This review can be a great way to make sure you're getting what you expect and will help you avoid mistakes with a confusing policy. This is especially true if the price you were quoted was substantially lower than your current policy. This type of dramatic price decrease may indicate problems with the policy that only a trained agent can find. You may discover after reviewing these new quotes with your agent that it's still a better deal for you to pay a little higher premium to have a policy with someone you already know and can trust to protect you.
Laura Ginn appreciates that in order to find a great deal on the motorcycle insurance that you need, you should compare insurance offers online. Visit uSwitch.com and discover just how easy it is to perform an insurance comparison online.
Article source:
https://articlebiz.com
This article has been viewed 4,124 times.
Article comments
There are no posted comments.