What You Need to Know about Contacting Your Provider of Motorbike Insurance When Your Bike Is Stolen
Author

Laura Ginn

Published

January 19, 2014

Word count

735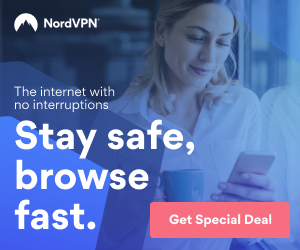 While no one wants to believe that someone would steal their bike, the fact is that this unfortunate type of event occurs all of the time. Even if you take as many precautions as possible, you can still become the target of a thief who steals your bike, leaving you without a ride. The fact is that vehicles of this type are easy to steal, especially for an established thief.
Do You Have Coverage for Theft of Your Bike?
In the UK, coverage for theft of your bike is generally included in your insurance plan. You should be able to check your documents (online or in paper format) to determine whether or not you have this type of coverage. Alternatively, you can also contact your provider and find out if you do. Even if you have coverage for bike theft, it is still your responsibility to protect it from the likelihood of being stolen.
When Should You Contact Your Provider of Motorbike Insurance When Your Bike Is Stolen
It's vital to contact your provider as soon as you realize that your bike has been stolen. Delaying the call can make your claim look less truthful. Your insurer might believe that you are responsible for the loss of your bike and that you were trying to come up with a plausible reason as to why it is missing.
Dealing with the Emotional Aspect of Having Your Bike Stolen
It's important not to get caught up in the feelings that overwhelm you once you realize that your bike has been taken by a thief. Instead, you should concentrate on taking care of putting in the claim right away. This is important because processing claims often takes weeks if not months to complete.
If You Have Motorbike Insurance, Can You Apply for Replacement of Your Bike?
You need to check your policy first to determine whether or not you have this type of coverage. If you have purchased full liability, it is likely that you do have protection against theft. As a result, you should be able to receive full compensation for the loss of your bike. However, this actually depends on the terms of your policy, so you need to check with your insurer as to the exact details.
What Is the Claims Process for Reporting a Stolen Motorbike?
Reporting a claim should take place quickly. In fact, your insurer probably has a pre-determined timeframe during which you must report the claim in order to have it considered for review. Here is a look at what you need to do as well as tips to get you through the process as painlessly as possible.
• As soon as you realize that your bike has been stolen, you should make a police report. Make sure that you provide as many details as possible about the circumstances surrounding the theft as you can when providing the report. You'll need to provide a copy of this to your insurer.
• As soon as you have filed the police report, it is time for you to file your claim with the provider of your motorbike insurance. Provide them with the file number on your police report as well as all of the details requested by them. You will also need your policy information, in particular the account number.
• Find out what your options are for a rental vehicle during the time that you need to wait for your claim to be processed. Typically, some type of allowance is available for this, but you must follow the specifications of your insurer in order to qualify. It is possible that you will have to rent a car rather than another bike.
• Touch base with your insurer once a week to see how your claim is going. It is possible that they will need additional information, such as the original papers of purchase for your bike.
What Kind of Compensation Can You Get for Your Stolen Motorcycle?
The terms of your motorbike insurance cover will determine the amount of compensation that you receive once your claim is successfully processed. You can either wait patiently to find out what this amount will be or you can ask your insurer for an estimate while the claim is being processed. It is also important that you provide all of the documentation that the insurer requests if you want to ensure that your claim is processed in a positive manner.
Laura Ginn knows that when shopping for motorbike insurance, you need to compare quotes in order to find the best possible deal. Visit uswitch.com/motorbike-insurance/ to learn more about finding a great deal on the cover that you need for your bike.
Article source:
https://articlebiz.com
This article has been viewed 6,433 times.
Article comments
There are no posted comments.