A.B.C. STOP This Anxiety
Author

Debbie Lyn Toomey

Published

August 6, 2014

Word count

505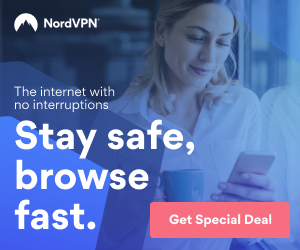 Ever have one of those days when you are feeling great one minute and then all of a sudden a wave of anxiety washes over you? I want to share with you a simple and successful process that I call A.B.C. Stop This Anxiety Technique.
A - AWARENESS. The key to any change is awareness. In this powerful state, all things are possible because it puts you back in the driver's seat and able to make choice changes. In this state you can decide to shift from your sudden negative condition to a more positive one. Once you set the course to move toward a positive direction you are now ready to go to the next step.
B - BREATH. For hundreds of years many religions and cultures have used breathing techniques to feel better. Deep diaphragmatic breathing is one of the breathing techniques that engages our mind-body system and allows us to get more oxygen and a greater sense of clarity, confidence, and calmness.
Here is an interesting fact. There are many small blood vessels at the bottom of our lungs that not only helps oxygenate our whole system but also help slows down our heartbeat and decrease our blood pressure, eventually making us get to a state of calmness.
The best way to practice this type of breathing is by lying down and placing one hand on your abdomen and the other on your chest. Next inhale through your nose and allow that breath to go all the way to your abdomen. Notice how your stomach rises when you do this. Exhale normally to allow your abdomen to go down. Repeat until you feel that you can do this easily. You can also do this breathing technique sitting or standing. To ensure this anxious feeling does not sneak up on you again determine the triggers of this feeling by asking quick and simple questions. Please read on.
C - COMMUNICATION. Our mind loves to answer questions so why not ask yourself simple questions in order get to the root of your anxiety. Getting to the cause of your sudden change in state can help prevent it from happening again. Here are some questions that you might consider asking yourself:
"Whose anxiety did I just take on?"
"What was I just thinking about that could have brought this on?"
"Am I about to do something that I am nervous about?"
Whatever answer comes up is perfect; do not spend time analyzing your answer. This step is just meant to reveal the trigger, acknowledging it, and then release it. The less time you spend thinking about the trigger the better. Just let it go.
I still use this technique and have found it to be extremely beneficial in shifting from an anxious state to a happier one.
Warning... This A.B.C. Stop This Anxiety Technique is meant to release the fleeting anxious emotions. This is not a substitute for medical treatment. Always seek medical assistance for any harmful and debilitating emotional conditions.
Debbie Lyn Toomey, RN, Health & Happiness Specialist, offers quick, practical, and powerful programs to today's busy women that will triple their energy level, clarity, productivity, and enjoyment within minutes so that they will have more time to rejuvenate their body, quiet their minds, and express their inner divas. For FREE tips on how to gain more by doing less, visit [http://www.ultimatehealingjourney.com](http://www.ultimatehealingjourney.com/)
Article source:
https://articlebiz.com
This article has been viewed 2,768 times.
Rate article
This article has a 3 rating with 87 votes.
Article comments
There are no posted comments.