Reducing Elderly Depression with Group Activities
Author

Rachel Bean

Published

October 6, 2016

Word count

442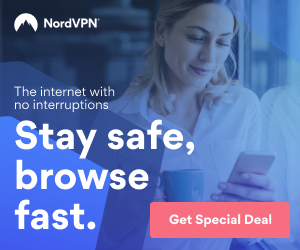 Although depression is common among many elderly individuals (especially those with dementia), it is not a natural aspect of aging and should not be accepted as a given. By addressing elderly depression and speaking with a doctor, preventative action can be taken.
There are many different approaches to preventing elderly depression, from lifestyle choices to medication. Recent research has found that group activities have very positive effects in lowering depressive symptoms among elderly participants.
Previous studies revealed that seniors with dementia living in residential facilities have few social interactions, which can negatively affect their well-being.Thus, social interaction has the potential to play a big role in decreasing depression and improving quality of life, though further research is needed to confirm this.
Treating depression with medication is often less effective for the elderly and people with dementia. Furthermore, the risk of side effects from medication increases with age and declining health – all reasons to seek alternative treatments for elderly depression.
To help elderly loved ones get the most out of group activities, it is important to consider their interests and personality. Some elders may not initially want to participate in group events, but can likely be drawn in by catering to their interests and hobbies (or former hobbies prior to depression or dementia). Some seniors may prefer an active group activity, such as playing games or participating in a choir, while others prefer social interaction by way of seeing a movie or musical performance with a group.
The goal is to engage elderly loved ones in some form of social interaction which will give them less time to dwell on negative aspects of life and create more opportunity for enjoyment. It may take patience, but there is bound to be an activity that your elderly loved one will enjoy.
Many senior housing facilities offer a wide array of activities, such as bingo, exercise classes, game nights, movie and museum outings, and more. Perhaps, try signing up for a cooking class.
Group singing has been shown to offer multiple benefits for seniors, as well as their caregivers. In addition to the reminiscence benefits of familiar music on seniors with dementia, research also finds positive results when seniors and caregivers learn new music together as equals, which builds a bond and raises the confidence of elderly individuals with dementia.
Social interaction through group activities plays a role in brain health for people of all ages. Its importance grows as people age and may become more prone to isolation that can lead to depression. Group activities are a great way to build friendships and interests that reduce depression and lead to higher quality of life.
Seniors Home Care (SHC), a privately owned company operated by a Registered Nurse, has been providing professional and compassionate St. Louis-area elder care since 1987. SHC offers complete personal and household services that allow seniors to maintain their dignity and independence, wherever they call home.
Article source:
https://articlebiz.com
This article has been viewed 1,754 times.
Rate article
This article has a 3 rating with 6 votes.
Article comments
Bharat Taxi · 6 years ago
You have done a great job and your article is pleasing to read.
---
Allen Serfas · 6 years ago
Great article and something that everyone can do to make a difference in the lives of our elders.
---