Do You Struggle with Dental Anxiety? Read This!
Author

Dr. Art Mowery

Published

February 28, 2022

Word count

422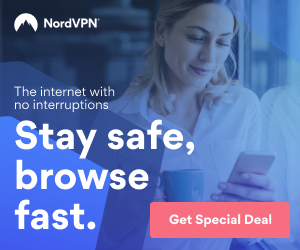 Do the words "root canal" make you cringe? Are the sights and sounds of a dental office make your heart race? If you answered "yes," then you likely struggle with dental anxiety. Don't worry – you're not alone. In fact, one 2018 study found that about 60% of Americans struggle with a mild to severe form of it. The good news is that there are some actionable steps you can take to get the essential dental care you need and keep your nerves at bay. To learn what they are, read on!
Step 1: Talk to Your Dentist
Sadly, many patients struggling with mild to severe dental anxiety are hesitant to talk to their dental team about their concerns. However, it's important to remember that your dentist wants you to have the enjoyable dental experience you deserve. So, if something is standing in the way of that, like a severe phobia of needles, don't hesitate to speak up! From there, they can work with you to find an approach that keeps you as comfortable and calm as possible.
Step 2: Consider Sedation Dentistry
Whether your dental anxiety is mild, moderate, or severe, sedation dentistry may just be the solution you've been looking for. Depending on your needs, your dentist will recommend nitrous oxide, oral conscious sedation, or IV sedation. Each is designed to administer a calming effect that allows more dentistry to be done in a single visit. The best part? The anterograde amnesia effects often help reduce feelings of anxiety at future appointments!
Step 3: Practice Deep Breathing Exercises
Many patients who struggle with dental anxiety naturally begin to experience symptoms of stress, like quick, shallow breaths. If this happens to you, do your best to practice deep breathing exercises. Try slowly breathing in for five seconds, holding it for five seconds, and slowly releasing it for five seconds.
Step 4: Plan a Treat Following Your Visit
One of the best ways to increase good dental habits, like going to the dentist, is rewarding yourself when you follow through. So, plan a treat for yourself following your visit! (Just do your best to avoid a counter-intuitive one, like getting ice cream, since this isn't exactly mouth-healthy. Try something like buying a new clothing item you've been eyeing or scheduling a pedicure – something you find enjoyable).
Your dental anxiety may be real, but that doesn't mean you can't find a way to alleviate it. The above tips are a great place to start, beginning with a talk with your dentist.
This article has been viewed 859 times.
Rate article
This article has a 3 rating with 10 votes.
Article comments
There are no posted comments.