Looking for the Best Treatment for Anxiety and Depression? Here's Why Our Approach Is Better
Author

Josipa Katinic

Published

March 20, 2023

Word count

1,067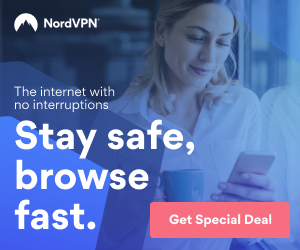 If you're in Canada and you're dealing with depression and anxiety, you are certainly not alone.
Unfortunately, one in eight Canadians will deal with depression at some point in their lives, and more than one in ten will suffer from anxiety.
But regardless of how common these afflictions are in this country, when you need help with depression and anxiety, it can be scary to ask for the support you need.
At the same time, it can be tough to know where to turn for help, and difficult to determine what kind of counsellor you need, or what forms of therapy will work best for you.
There are many different modalities, and countless counselling services, so trying to figure out what's going to be most effective is no small task.
That being said, we figured we should publish an article exploring how we treat anxiety and depression, so you can make an informed decision about whether our services are right for you.
So, if you're looking for the best treatment for anxiety and depression, and you're interested to find out why our approach is better than most, then this article is for you.
What Is the Best Treatment for Anxiety and Depression?
Truth be told, this question is pretty much impossible to answer.
The fact of the matter is, there's really no such thing as the "best treatment for anxiety and depression" because everyone suffers from these afflictions for their own unique reasons, and not everyone will respond to treatment in the same way.
In other words, there's no form of anxiety and depression counselling, or any other treatment, for that matter, that will work best for each and every client.
And unlike some counselling services that try to treat every client with a one-size-fits-all cookie-cutter approach, we accept the fact that everyone's anxiety and depression are different, and everyone responds to treatment in their own unique way.
As a result, we tailor our approach to whatever we feel will work best for each individual client, and this is what makes our method so much better.
With that in mind, below we've gone into greater detail on several aspects of our anxiety and depression counselling, so you can have a better understanding of our approach.
Personalization
As we said above, we're different from many other online therapy services, as we refuse to subject our clients to cookie-cutter counselling, which is typically not very effective.
But unfortunately, many counsellors are either too limited in their knowledge of modalities or too rigid in their approach, and they'll try to use whatever method they're most familiar with or comfortable with, without considering if it's going to meet the needs of the client.
We take the opposite approach by being well-versed in as many modalities as possible, which allows us to tailor our counselling services to the needs of each one of our clients.
When helping clients with anxiety and depression, we prefer to focus on Mindfulness, Narrative Therapy, and Internal Family System (IFS) because we believe that these are the modalities that are most effective for treating these afflictions.
But we're also familiar with dozens of other modalities, as well, and we make a point of never leaving any options off of the table.
So, regardless of the origins or the nature of your anxiety and depression, we'll take all aspects of your situation into consideration to determine what methods will be most effective for you.
Digging Deep
Conventional forms of therapy tend to look at clients' problems on more of a surface level, attempting to impose behavioural changes on them without helping them get to the root cause.
Our approach is different because we focus on helping clients understand where their afflictions originated, which allows them to have a deeper understanding of their issues.
This makes it easier for them to come to terms with their mental health struggles, find healthy ways to cope, and devise effective long-term strategies to mitigate whatever it is they're dealing with.
We use a goal-oriented approach which is a mixture of experiential therapy and coaching, focusing on where clients are, where they want to be, how their mental health issues are affecting that journey, and what they can do to overcome these problems and ensure they can reach their goals.
Ultimately, we want to empower our clients to have a greater sense of confidence, make better decisions, and become self-led.
As part of this process, we encourage clients to learn techniques that they can use themselves, outside of therapy, so they don't end up using us as a crutch and can eventually take control of their own lives.
Bottom-Up Versus Top-Down
Typically, counsellors today use a top-down approach to therapy.
This involves identifying and changing destructive thinking or behaviour patterns by helping the client to challenge and modify their beliefs and assumptions and come up with healthy ways to cope with the thoughts and emotions which lead to these harmful behaviours.
However, this method can often fall short for clients, as it tends to ignore the root cause of their problems, and instead encourages them to white-knuckle their way through behavioural changes, which is not very effective, especially as a long-term solution.
On the other hand, a bottom-up approach focuses more on analyzing sensory experiences like behaviours, emotions, or sensations by looking at things like traumatic events throughout one's life, in order to discover the origins of clients' afflictions.
But we want to make sure we're doing what's most effective for each individual client, so instead of limiting ourselves to just one approach, we use both top-down and bottom-up methods.
Ideally, we'll use a combination of both, because, in our experience, this is what tends to work the best.
Typically, we'll start with a bottom-up approach, so we can deal with the client's trauma, and then once that's accomplished, we'll switch to a top-down approach. This allows the client to understand the root cause of their problems, making their issues less likely to get in the way, and ensuring they're more well-equipped to change their behaviour.
Are you searching for the best treatment for anxiety and depression? We tailor our approach to whatever works best for your unique needs. Contact us today to book your free consultation.
Josipa Katinic, Registered Clinical Counsellor, and founder of TalkOnline Counselling. TalkOnline Counselling is designed to help clients have a deep understanding of their afflictions, and how they're affecting their lives, while offering them personalized, long-term solutions to help them conquer whatever it is they're dealing with. Book a free appointment at /talkonlinebc.janeapp.com.
Article source:
https://articlebiz.com
This article has been viewed 107 times.
Rate article
This article has a 1 rating with 7 votes.
Article comments
There are no posted comments.