4 Book That Help You Beat Anxiety And Stress
Author

Conor Kelly

Published

April 17, 2020

Word count

586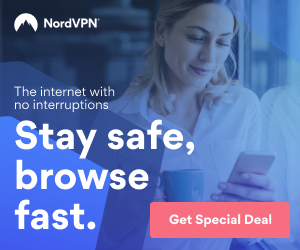 Give the ol' newsfeed a rest and feast your weary eyes upon these lovelies instead.
Here for your viewing pleasure are a few tomes that inform my own approach to managing stress, anxiety, and worry:
Grow Rich With Peace Of Mind by Napoleon Hill
This is my #1 Napoleon Hill offering.
His book Think & Grow Rich gets a lot more press (and is the best-selling personal development book of all time) but I like "With peace of mind" even more. Hill was in his eighties when he penned this one, had lived through more ups and downs by then, and the hard won wisdom it reveals practically leaps off every page.
It's also more concise, and his list of 43 characteristics of the 'man who is consistently himself' (Note it was published in 1967 – there's good advice for the ladies here too) is one of the best things I've seen.
How To Stop Worrying And Start Living by Dale Carnegie
Again, Dale Carnegie is probably more famous for his How To Win Friends And Influence People, but I can't get enough of this book. I've given it to clients and they've made it mandatory bed time reading too.
Each chapter is easy to follow and it's filled with great stories and examples of folks thriving by using these principles. It was first published in 1944, so another one that's stood the test of time.
Meditations by Marcus Aurelius
Speaking of being tested by time…
Now we go back even farther.
Marcus Aurelius was a philosopher and the emperor of Rome from 161 to 180 AD. If you've seen Gladiator, he was the old emperor killed by his son Commodus at the start of the movie. This one's an outlier because it was probably never intended by its author to be a coherent whole. It's more like a collection of his notes that were compiled and published after his death.
Some say it's cynical but I don't agree. Many of its ideas are based in Stoicism, and are all about practicing acceptance, not getting attached to things, and focusing on becoming the best version of yourself – all viewpoints which, if you embrace them as your daily MO, can make you almost "worry-proof".
Biographies.
This one's more of a category than a specific book.
One of the reasons I love reading biographies is they grant you such a long-term perspective. You can read about a person's life and all the setbacks they overcame. And you can read about a life in another time. Often reminds me there's nothing new under the sun.
Every age has its shocks.
The world keeps ticking on.
In fact, Warren Buffet makes a practice of reading old newspapers for the same reason. He says looking at long gone, sensationalist headlines about events that are now mere echoes in time keeps him grounded.
My favorite biography (and perhaps my favorite book) is Titan, the biography of John D. Rockefeller by Ron Chernow. I also loved Nelson Mandela's autobiography A Long Walk To Freedom and the Walter Isaacson biography of Benjamin Franklin. Something about getting lost in these amazing, epochal lives leaves me with a persistent sense of calm.
Well, there you go. Books to lighten the load, as it were. I hope they'll be as good to you as they've been to me. And if there's anything else I can do to help, please don't hesitate to contact me.
Conor Kelly is a leading copywriter, email marketing specialist, and author of an exciting book called "Stealth Email Secrets: The Simplest System Ever Created For Writing High-Converting, Cash-Producing Emails On Command". Go to http://www.ConorKelly.com and join his email list to get more free marketing tips and a free copy of the book (A $36.74 Value).
Article source:
https://articlebiz.com
This article has been viewed 1,291 times.
Article comments
There are no posted comments.