Cross Divorces In Cyprus
Author

Michael Chambers

Published

October 22, 2016

Word count

599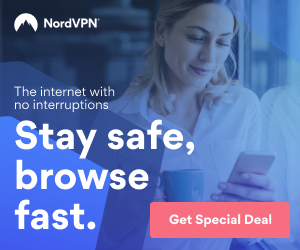 Increased mobility and international families are two of the primary outcomes of globalisation. That is to say, spouses may come from different countries, they may have relocated abroad and they may have assets in more than one country. As a result, if an international marriage collapses then more than one jurisdiction will have the power to deal with the divorce. Therefore, international couples may choose the country where their divorce will take place.
Apart from the legal dissolution of the marriage, a divorce includes other relevant parameters as well, such as financial arrangements, maintenance after divorce and division of assets. The financial settlement, as well as other arrangements, are correlated with the laws of the country where the divorce is issued. Usually, international couples take into consideration the aforementioned criteria before choosing a jurisdiction for their divorce. In order to evaluate all the available options, it is important to consult a professional family lawyer. Nevertheless, any legal advice should be taken before the launch of any legal proceeding.
As it has been explained above, selecting the right country in which to file a divorce petition may have a substantial impact on issues related to financial arrangements. Among the main aspects that need to be taken into account while choosing where you will file a divorce petition are:
• Financial Arrangements;
• Divorce proceedings and legal cost in each country;
• The available injunctions for asset protection;
• The grounds for divorce;
• Parental care;
Some considerable advantages of Cyprus as a jurisdiction for divorce:
Residency:
The parties must have lived in Cyprus for at least three months before filing a divorce application, regardless of nationality.
Financial Arrangements:
Divorce in Cyprus embeds only the dissolution of a marriage. Matters related to division of assets and maintenance after divorce will need to be arranged by separate applications.
Division of Assets:
A significant advantage of choosing Cyprus as a jurisdiction for divorce is that property accumulated prior to marriage is NOT taken into consideration when calculating assets accumulated during the marriage. In other words, marriage does not affect the proprietary independence of each spouse.
Nevertheless, the provisions of the 'Law Regulating Property Relations of Spouses' (232/1991). point out that if the property of one spouse has been increased during the marriage and the other spouse contributed; then the other spouse may claim the part of the property that has been increased due to his/her contribution. Usually, the contribution will be assumed to be 1/3 of the increase unless a larger or smaller contribution is proved.
Maintenance after divorce:
There is no doubt that marital life creates a moral relationship on which one of the spouses may rely and claim maintenance after divorce. According to section 5 of Law 232/1991, the former spouse can apply for maintenance only if he/she cannot support him/herself financially and/or he/she is unable to work due to health problems or other obstacles.
Another considerable advantage of choosing Cyprus as a jurisdiction for divorce is that the maintenance order can be limited or terminated if:
• This is imposed by serious reasons;
• The duration of the marriage was very short;
• The claimant voluntarily caused his/her poverty;
• The dissolution of the marriage was caused due to claimant's fault;
Moreover, the maintenance order is terminated if:
• The beneficiary remarries or he/she cohabits with someone else in a form of free union;
• One of the parties dies;
• The order is annulled by the Court;
Contact a professional lawyer and choose jurisdiction:
In the case of cross-border divorces, a professional family lawyer will assess all the available options and assist international couples to choose jurisdiction.
Michael Chambers and Co. LLC is a full service Cyprus law firm offering a wide spectrum of expertise in an impressive variety of legal disciplines. Our philosophy is simple: you give us the facts and we will give you the law, based upon which we will undertake your instructions in an efficient and cost-effective manner. For more information: www.cypruslawfirm.com
Article source:
https://articlebiz.com
This article has been viewed 2,728 times.
Article comments
There are no posted comments.