Divorce Costs: The Cost Of Revenge
Author

Phillipa Kingswell

Published

April 11, 2017

Word count

931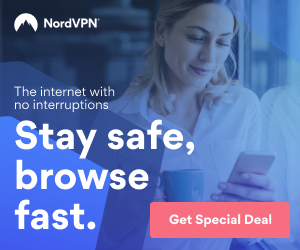 Divorce costs. There is the cost of a relationship not gone to plan, the cost of two homes rather than one and the costs associated with divorce process itself. The cost of divorce is already high, so why do we add to it the cost of revenge?
An Irish millionaire and his estranged wife have settled a dispute over a £500,000 holiday home in rural Ireland after spending a whopping £800,000 on lawyer's fees for their epic court battle. Michael and Margie Hanley have been splitting assets worth between £10 million and £14 million, but they couldn't agree on how to share the house they owned jointly in the Irish village of Cornamona, so the fight went to court.
Judge James Holman told them he was "very, very glad" that agreement had been reached. "Obviously I regret it could not have been sooner and some of these massive costs saved," he said. "It has been very painful for me to listen to what really is a very sad story, because for so long you together achieved so much and I am sorry it has ended in the way it has."
Mr Hanley was keen on the house as a retirement base and to share with his ex-wife and enjoy with his children because of happy holiday memories. Ms Hanley wanted the house because generations of her family had lived in the village. Although the judge raised the idea of the couple sharing the property at different times of the year, Ms Hanley told him, "We are getting divorced. The village isn't big enough for both of us."
Spending over £800,000 for a £500,000 home seems a little ridiculous, doesn't it? Yet this is not the first case of it's kind and it won't be the last. This is how divorce costs more than just money, but emotional and mental energy, as well.
The Herald Sun revealed one warring couple spent more than $1 million on legal costs in a marathon 10-year divorce that has left both parties facing bleak futures. Without the knowledge or consent of her former husband, the wife borrowed $700,000 on an interest-only loan against their former matrimonial home to fund her legal crusade. Justice Michael Kent said the main cause of this "remarkable delay" and "extraordinary amount of costs" was the wife's pursuit of "baseless claims" in a six-year case against her former husband and three other business partners in the Supreme Court of Queensland. When the ruling was handed down, she was left facing bankruptcy and still owes her ex-husband thousands of dollars. Divorce costs like these are not necessary and ultimately, revenge costs both parties dearly.
An Unhelpful Anchor
There's no doubt that divorce is painful. Emotional responses like anger are normal, but when it gets out of control it can be terribly destructive. It is not just evident in a divorce through the amount of money spent in a court case, but is seen in the way children are used as weapons, the rise of revenge porn and other destructive behaviours such as physical violence or drug and alcohol abuse. Anger and revenge often stem from a similar place, and add to the emotional divorce costs.
Why do people want revenge? Why do you and I long for revenge when we are hurt (as we often are in a divorce)? We long for things to be made 'right', although our sense of justice can be warped and 'right' isn't always 'good'. The angry or vengeful person in a divorce is not always the party originally in the wrong, but the road they end up going down usually takes them to a place that does not bring satisfaction or relief from their situation – at least in the long-term.
Divorce Costs: Just Because It Feels Good. . .
The saying 'revenge is sweet' actually has some physical evidence to back it. Swiss researchers studied the effect of revenge on the brain when subjects were given the opportunity for revenge on partners who had cheated in a game. Party lights went off in the same part of the brain that lights up for those getting a cocaine or nicotine high. The high, though, is very short lived. The study went on to show that those who didn't exact revenge were much more positive than those who had chosen that path.
Tim Suttle, a pastor and writer says, "Revenge seeking allows a person to ruminate on the offense for longer than is healthy. When revenge is off the table, we are more likely to let the offense go, even to forgive. That means that if you take two victims of injustice—one who seeks revenge and one who forgives—and look at the long-term impact of that choice, you will find the person who chose to forgive will be more healthy and whole."
English philosopher, Francis Bacon, said "A man that studieth revenge, keeps his own wounds green, which otherwise would heal." Aside from the monetary cost of a lengthy court battle, the emotional toll can be quite incredible. A divorce can take many years to heal from and when it is dragged out because of revenge or anger it will take even longer.
We understand that divorce costs – money, energy, and emotionally.
At Divorce Lawyers Brisbane, we are practiced at mediation and encourage couples who are divorcing to choose this as their path if possible. Mediation can still be difficult at times, but is far less costly than going to court. Our experienced and compassionate family lawyers offer a free, 10-minute phone consultation. Please contact us, today!
Phillipa is an experienced solicitor and accredited as a family law specialist by the Queensland Law Society. She brings sixteen years experience in the law with her, and has been practicing in family law exclusively for ten years. In 2011, Phillipa earned the title of Accredited Specialist in Family Law (Qld).
http://divorcelawyersbrisbane.com.au/divorce-costs-revenge/
Article source:
https://articlebiz.com
This article has been viewed 2,221 times.
Article comments
There are no posted comments.