Tips to Write Graduate Resumes
Author

Eva Lee

Published

September 6, 2017

Word count

747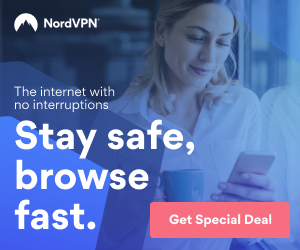 Once you complete your education, you will need a resume to search for a job. When it comes to preparing it, most graduates are in a dilemma about making it sellable. In their endeavor, they just copy any resume from the Internet and try to make their own. This is where most graduates go wrong and often make mistakes right from the format to its length. Even though they aim to draft a perfect document, they mostly try to convince the prospective employer to schedule an interview. What they don't understand is that apart from tailoring the resume as per the job's profile, it is essential for them to kick-start their career or land a dream job. Here are some useful tips to help you write an effective resume and create a good impression on the recruiter:
Emphasize on what you want to highlight
You should be clear on what you want to say in your resume. Most of the writing must be industry-specific and job you are applying for. Therefore, tailoring it to fulfill the job requirements is necessary. If you have skills that match the job profile, mention them to catch the recruiter's attention. When you go through job descriptions, identify the phrases that are relevant to you and work out the ways in which you can include them in your document to showcase your strengths.
Stick to a single format
With many resume templates available on the Internet these days, you should not try to create a document that encompasses all the sections from those available resources. Try to stick to a single layout and pick the one your type of industry accepts. Once you have decided a resume format, it is essential that you maintain consistency in your document. You must include proper sections with appropriate subheadings and use a font that can be easily read.
Utilize the space wisely
As your graduate resume is going to be of 2 pages maximum, there is hardly any space to mention trivial points in it. Since scanning the document is a matter of seconds for the hiring manager, it is necessary that you pay heed to what to include and in what manner. Your major focus must be on proving why you are the best find for that particular job. Including a list of your skills and achievements that are relevant to the job can be an effective way of conveying the same to the reader. Make use of crisp sentences, and short bullet points.
Justify your gaps
Securing a job that you prefer could take time. Fill in the unemployment gap by taking skill-enhancement courses that add value to your personality and can reflect in your resume. You should never leave these points for the recruiters to wonder what you did in that period. It not only invites more questions, but also makes the hiring manager highly skeptical about the candidate. Mentioning false things in your document can raise doubts in recruiter's mind, and even make him/her cancel your interview.
Prove you are different from others
When you are applying for any profile, you would want to make sure that you stand out in the competition. If you want to get noticed among a number of applicants, you need to show in your document what makes you distinct from others. You can mention the skills that you developed due to your extracurricular activities. This would give you an extra edge and sets you apart in the pile of resumes submitted by your competitors. You can illustrate how these skills helped you complete tasks and achieve your targets.
Check thoroughly
After you have completed writing your resume, make sure you give it to someone to read it extensively. The person might help you identify minor mistakes and give an opinion on whether your resume is making any sense. You must ensure that your application is free from spelling errors and grammatical mistakes. You need to check if it has been drafted as per the targeted job and meets the minimum requirements of the employer.
Although a resume would not give a complete description of who you are as an individual, it can help you in communicating your characteristics to the recruiters. Hence, you must write it with utmost care and try to obtain feedback from others. Revising it to include positive points about yourself that you got to know from others can help you create a well-rounded resume that can be easily read by employers.
Eva Lee is an Enterprise Software Technology project Manager who also enjoy's writing, travelling, singing as a side interest, Eva started writing the blogs and articles on Resumes, Career oriented topics and other various topics too and a contributor for BSR.Here,you can get all types of resume samples as well as Cover letter templates for different job profile.Visit:http://www.bestsampleresume.com/
Article source:
https://articlebiz.com
This article has been viewed 2,376 times.
Rate article
This article has a 5 rating with 1 vote.
Article comments
There are no posted comments.