Koocam's Innovative Online Teaching-Learning Solution for the Knowledge-Hungry People of Today
Author

Arava Glam

Published

October 4, 2017

Word count

526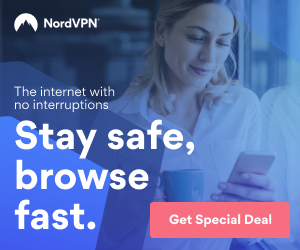 United States, March 20, 2016 (koocam.com) –Koocam is an innovative teaching-learning online solution that utilizes the functionality and versatility of web video chats to provide learning materials on just about anything under the sun by thousands of mentors all over the world for eager learners of all ages also from different parts of the world. Taking its cue from other video learning platforms, Koocam allows mentors, academicians, teachers, preceptors, and virtually anyone who has a piece of knowledge to share or a skill to show to provide learning opportunities to interested learners from all over the world.
A company representative said that Koocam was designed primarily to allow users to find whatever it is they are interested in, be it in learning a new language or even as simple as how to remove the stains off your clothes and other fabric materials. The Koocam representative said, "Koocam was designed to provide an entirely new and very innovative world of world-class, useful information and absolute excitement without the need for classrooms and only requiring an internet-enabled device. It is fun learning at your fingertips."
According to the company's website, Koocam allows anyone who would like to be an online mentor or teacher can do so just by following 6 very simple steps. A Koocam user account is needed in order to access the full features of the program. Signing up for a new account is absolutely free. Once a Koocam account has been created, the user is then directed to create his own Cam or live-streaming videos of almost anything that is deemed worthy of learning from. The imagination and creativity of individuals are the only limitations to video learning content creation and development. Once these live-streaming videos are watched by other users who may be interested in learning more about these learning opportunities, a notification is sent to the mentor-user to initiate the video lessons online. Upon completion of the class, the mentor is paid his rate, which is entirely dependent on him how much he is going to charge for a 10-, 15-, 20- minute video lessons or even longer.
A satisfied mentor who recently joined Koocam said, "Koocam is one of the coolest things to happen in the world of the internet today. I have always been fond of baking and now I get to share my passion with others who are interested in learning a few tricks about homemade cakes and pastries and at the same time get paid for it. Best of all, I don't even have to set up my own website because Koocam does it already for me. It really is heaven-sent."
Topics are as varied as anything under the sun. From tuning a 12-string guitar to removing ticks and fleas off one's dogs to packing clothes in a single bag for a long vacation to learning a new language, just to name a few, there are simply a lot of things people would like to learn. Koocam is truly revolutionizing the way people share and obtain knowledge through the internet and video platforms.
For those who are interested in becoming either a mentor or a learner with Koocam.
So, have you already decided which knowledge you are going to sell?!
Koocam=everyone can
https://articlebiz.com
This article has been viewed 1,514 times.
Article comments
There are no posted comments.