Paying employees by emailing Payslip delivery
Author

Jeremy Brown

Published

November 25, 2017

Word count

491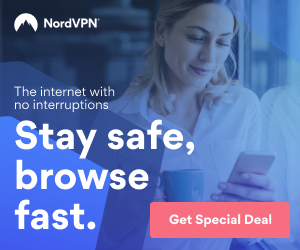 Paying your employee is one of the most vital things you do. But how do you allow your staffs know when they've been paid? This is more vital than you may realize. Many people should know when their salary hits their bank account as they have automatic payments that are triggered on specific dates.
If they depend on their monthly income to pay regular bills, but their current account is not sufficiently robust to cope up with the delays in the payment, do you want your employee to be embarrassed as they hadn't realized their pay hadn't arrived? If there is any kind of delay in payslip delivery, for any reason, your employee should know it so that they can make right arrangements with their bank or other financial organizations.
Many companies send batch invoicing to their employees. This is fine until there is a delay in the system and therefore the employee can't be sure that their salary has reached their account. These time delays are specifically vital for any organization or company which has staff working overseas. According to the method of posting, there are various reasons why mail can be delayed for days, weeks, and even month in some countries. Such uncertainty of overseas delivery, along with the cost of postage, can be the right time to consider other ways of informing your employee that they have been paid.
Using a PDF emailing system has the added advantage that there is no requirement to be concerned about the security, as all the email payslips are encrypted, making the system more secure than sending hard copies through the post. Post bags may be intercepted, lost and even there are instances, when the delivery staff decided they couldn't be bothered to deliver the mail. A computer system doesn't have such feeling and it will never wake up in the morning not feeling well to send an email.
Payslip delivery by email is eco-friendly and nowadays that's a vital consideration to take. Just think about the green credentials you will have with these really easy step of lessening your carbon imprint. And you can include your company's brand logo on the payslip, thereby reinforcing your branding, or even add a monthly message for your staffs.
Organizing a Batch invoicing service is really simple and you don't have to do it in-house. There are various companies that provide a safe email payslip service, customized to meet your requirements.
Having worked for some pretty big corporate giants in the past who still do this today, print and post these documents, it shocks me that everybody should be PDF emailing. As a start, the cost of the hard copies should be exorbitant, envelopes, paper, printer components, and postage- even those one-piece documents are costly. Sending them electronically from the payroll system, with the electronic payslip delivery system is completely safe and the most cost-efficient option.
PDF Explode is your one-stop solution for batch invoicing, Payslip Delivery, PDF emailing. Visit us now and gather all the necessary information about these PDF emailing services we have to offer.
Article source:
https://articlebiz.com
This article has been viewed 1,551 times.
Article comments
There are no posted comments.