How Recruiters Are Evolving To Staff Open Hospital Positions
Author

Ryan Bucci

Published

January 13, 2018

Word count

552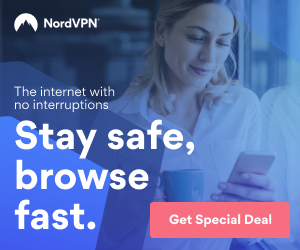 Healthcare recruiters across the country are faced with a difficult task of staffing open hospital positions quickly. It seems every day that more beds are being added, and additional staff members are needed to fill an ever increasing number of new openings. With an increasingly competitive hiring market for human resource managers to filter through, recruiters need to evolve quickly to fill these positions to meet the staffing needs that continue to grow.
Demand For Qualified Healthcare Employees Rises
With an increasing number of hospital investments, acquisitions, partnerships, and technological advancements, hospital growth and the number of patients they serve daily continues to rise. This means that the demand for qualified healthcare employees continues to rise to meet the growing supply of sick patients who need aid. Current hospital employees have stated that they often feel they are overworked because there are so many open positions and responsibilities that they have to cover until a healthcare recruiter can fill the position with a new hire.
Virtually every healthcare career is expected to grow over the next decade according to the Occupational Outlook Handbook published by the Bureau of Labor Statistics. The healthcare industry is expected to grow more than the typical average industry as well. These projections indicate that staffing needs will continue to be an issue until recruiters find new ways to combat the crisis.
Recruiters are evolving in several ways to help fill vacant positions for hospitals and healthcare systems. Healthcare recruiters are in the process of becoming master negotiators. With a limited supply of qualified candidates for each hospital position, recruiters need to figure out exactly what matters to potential candidates. This could range from potential salary, work schedule, benefits, and organizational path. Healthcare recruiters need to help create an attractive job offer that closely aligns with what matters to each candidate.
Recruiters Use New Tools
Healthcare recruiters are increasingly using new tools to help narrow down candidates based on whether or not they are qualified. Each day it seems there is a new job recruitment platform where potential candidates can go, upload their resume, and apply to hundreds of jobs at once. This means that healthcare recruiters are getting inundated with spam applications and unqualified candidates which take up ample application review time, interview time, and adds to the costs hospitals incur from the open positions not being filled.
Healthcare recruiters have started switching to niche job posting and career platforms to help find more qualified candidates that can fill vacant positions. In the healthcare industry, HospitalCareers is one such niche site where qualified candidates can find healthcare job postings.
Using these niche career sites and job platforms enables healthcare recruiters to spend less time sifting through candidates that only waste time, and spend more time on interviewing candidates who actually align with the job postings that recruiters are trying to fill.
As the baby boomer generation begins to exit the workforce in alarming numbers, healthcare recruiters have to evolve to managing different vacant position gaps at the same time. Traditionally, cyclical trend for position-based hiring comes and goes, but recently it seems to be an ongoing process with no end in sight. This means that healthcare recruiters need to continually adapt their strategies and adjust them based on new techniques that will help them find attractive candidates.
This article has been viewed 1,547 times.
Article comments
There are no posted comments.