A Guide to Locum Jobs in Australia - What Is Locum Work
Author

Malcolm Reeves

Published

March 23, 2018

Word count

777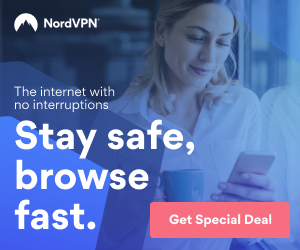 Locum doctor jobs are temporary long-term and short-term positions offered by clinics and hospitals to medical professionals. Short-term locum doctor jobs can range between 2-3 days, and 1-2 weeks, and long-term locums can last for several months, depending on the needs of the employer. Locum jobs are offered for several reasons, such as providing cover for annual leave, maternity leave or sick leave; filling-in vacant positions until a permanent staff member is found or providing additional medical staff to relieve high patient lists.
Locum doctors are valuable to clinics and hospitals for the added support they provide, and there are many personal and professional benefits for those who undertake locum work, such as:
Independence and flexibility. With locum work you can choose where you want to work, and when – so you have opportunity to take up a position in a place you really want to work in, at a time that suits you best, offering you greater a better work/life balance

Earning extra money in your time off, or earning in-between jobs. Locum work is convenient for medical staff looking to earn on their days off when they're working part-time, or taking leave, or when they are job hunting for doctor jobs Australia.

Experience a new work environment. By working in a different hospital or clinic, you will develop your skills in adapting to a new workplace and getting to know a new medical and administrative team. At the same time, you will be trying out different roles in different places, an experience which might help you determine where you want to find permanent work in the future, and what kind of role you want – all whilst earning money!

Potential for higher pay rates. Often when a position needs to be filled on short notice, or requires specialist skills, pay rates may be increased.

Networking. Through locum work you will meet and work with other medical professionals, giving you a great opportunity to network and get to know potential employers.

A sense of helping out. By filling in urgent positions, locum doctors can gain a real sense of personal and professional worth both in the workplace and in the community.

Travel. Locum doctors have the fantastic ability to travel across the country, working in a diverse range of locations, enjoying regular changes of scenery and exploring new locations as they go.
How to get a locum job
At Ochre Recruitment, our team are keen to discuss your career goals and availabilities, so we can help you find the perfect locum position to suit you. Our recruiting consultants can tell you where locum doctors are in demand, and help you secure a position in your preferred location. For permanent placements, Ochre Recruitment will introduce you to potential employers and help to facilitate agreement between you and the employer.
Our team can also help with planning and organising your short-term or long-term placement. We take into consideration your current working situation and skills, your preferences regarding working environment, scheduling, pay-rates, and location, and can act as a go-between for you and your prospective workplace. We are also available to assist with coordinating travel and accommodation while you are locuming.
Providing the correct paperwork also is vital for finding locum work, and taking the time to arrange your CV and references, along with important documentation, and providing them to hiring managers' on-time will be an advantage. Call our team at Ochre Recruitment if you have any questions about writing or improving your CV, finding referees, and what credentials you will need to provide.
Payment
Locum doctors are usually paid as either an employee or as a contractor of the hospital or clinic. However, method of payment will always be discussed before you commence work in your new locum position – if you have any questions about payment prior to or during your placement, our accounts team at Ochre Recruitment is always on hand to provide the information you need.
Where are the locum jobs in Australia?
Doctor jobs in Australia are currently in demand, and Ochre Recruitment has positions on offer across the country for a range of specialties such as General Practice and Family Medicine, Emergency Medicine, Obstetrics and Gynaecology, as well as Surgery and Anaesthetics.
Take a look at our job board, or contact our friendly team at Ochre Recruitment today to learn about the many opportunities for locum work in Australia. Within weeks you could be in the tropics, working as a locum in Queensland, or the beautiful mountain ranges of New South Wales, or even in an outback Aboriginal community in the Northern Territory. The choice is yours!
This article has been viewed 1,652 times.
Article comments
There are no posted comments.