Should employees be given uniforms?
Author

Amy Hargreaves

Published

November 29, 2019

Word count

527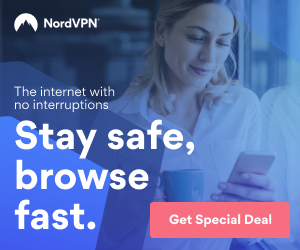 Uniforms are prevalent across a number of professional industries. Many industries, including airlines and emergency services, are identified by their iconic uniforms. Some industries adopt more of a dress code approach and in fashion retail, uniforms provide an excellent opportunity to showcase merchandise.
There are many reasons for enforcing a uniform or dress code in the workplace and conversely, lots of growing evidence to suggest that a relaxed dress code is more conducive to productivity and creativity.
The choice of whether to enforce a uniform in the workplace is one that you shouldn't take lightly, for many reasons. So, here's what you should consider when thinking about a staff uniform.
Safety
Safety is a key factor in the decision to enforce a uniform. Emergency services, industries with increased physical risk and those with a need for high levels of sanitation naturally require employees to wear a uniform to be able to maintain safety standards. Workwear in these industries is based on practicality more than how the uniform motivates the individual. If there is a potential risk to employees that can be remedied or reduced by enforced clothing, then this must always be the priority. Safety in the workplace doesn't always have to be life and death. Introducing a closed shoe policy, for example, can help to reduce the chances of accidental damage.
Individual Identity
Identity covers 2 aspects of the professional environment. Individual identity can play a part in how employees feel in the workplace; whether they're valued as individuals and how much autonomy they have in their working environment. Corporate identity can also be a big part of your business. Introducing a corporate uniform can make employees feel like they are part of the wider team and give them a sense of inclusiveness at work. Corporate identity, whilst it removes most of individual's style choices, also reduces the opportunities for inequality in the workplace, including financial or lifestyle inequality.
Corporate Identity
In many industries, the corporate identity of the individual is very important. This is true for tradespeople who visit customers in their homes, working on behalf of larger organisations, who need to be recognisable immediately. Corporate uniforms are easily customised with specialist embroidery or branding and can be a great way to help customers recognise your employees.
Creativity
There is a growing belief that allowing employees to be relaxed with their dress code can be conducive to increased creativity and autonomy within the workplace. Employees who feel like they are able to relax in their attire may feel more valued for the contribution they make to the business, rather than being stifled by corporate red tape. Of course, there is usually a minimum standard for clothing choices in the workplace, and safety must not be overlooked, but this shift to more relaxed workwear is growing.
There are lots of factors to consider when making a decision about staff uniforms. The reality is that uniforms work in some industries and are less suited to others. Provided you are keeping health and safety at the forefront of your decisions, uniforms can be flexible within most workplaces, depending on your priorities and corporate requirements.
Meltemi offers a large variety of workwear. Leaders in healthcare uniforms, Meltemi caters to most sectors.
Create a true brand identity throughout the team with the variety of different colour choices and styles.
https://articlebiz.com
This article has been viewed 1,408 times.
Article comments
There are no posted comments.