Youth Unemployment in Somalia
Author

Mohamoud Yusuf

Published

October 24, 2020

Word count

800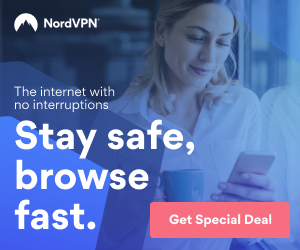 Unemployment is a global challenge in which many parts of Africa and other developing countries are dealing with, Somali youth are no exception as the country is dealing with one of the highest unemployment rate in the world.
Young people represent a majority of Somali population and now estimated that over 70% of population is under the age of 30. Over 67 percent of youth are unemployed, and this rate may be even higher for young women (Human Development Report.2012).
What has contributed to the unemployment situation in Somalia is the decades of anarchy and statelessness followed by one decade of post conflict state, and because of the civil war the situation deteriorated in all sectors. The civil conflict problem and lack of effective government affected more in the public sector and role of the government. However, there was some recovery in the private sector in some parts of the country.
The situation of the youth is drastically affected by the decades civil conflict and absence of the effective government. Generations of youth and children missed education opportunities nor they have skills. The conflict affected many young people while some take part in fighting, gangs, piracy and other dirty business. One reason is that uneducated children and young people have little choice in life and can be exploited.
As mentioned in UNDP Human Development Report, Somalia now faces the prospect of two "lost generations" with little or no education and training to take up productive roles and leadership. Losing this "human capital" has enormous costs both to individual households and to a society, especially while the country attempts to rebuild its shattered economy. It also poses an enormous challenge to local efforts to demobilize militiamen, whose lack of education makes it difficult to be absorbed into a peacetime economy. It is an impediment to the establishment of a viable, participatory political system and deprivation of the right to basic education and the opportunities it affords (UNDP Somalia, HDR, 1998).
Furthermore, just under one fifth of the population is literate (19.2%), and access to basic education remains extremely limited. The country has one of the lowest school enrolment rates in the world (18.8%). Most children cannot access a school or to pay the fees, particularly in the rural areas. Due to the civil war, an estimated one-and-a-half million 'youth' missed out on any kind of educational opportunities so could not develop their potential for their own benefit, that of their societies or their country. (Millennium Development Goals Report of Somalia. UNDP)
In Somalia, youth without education, marketable skills and access to the labor markets have been enticed to make a living through the use of the gun by joining militias, while others may also immigrate to Europe illegally and through risk routines for the goal of finding better livelihood and opportunities, not necessarily by choice but lack of other survival options. The low prevailing wage rates have also made many other to immigrate outside of the country.
Unemployment is a major challenge facing youth in Somalia because of a multiple factors. Among these common factors for the unemployment are insecurity, poverty, lack of basic education, limited skills, corruption, limited public jobs available in the country, and most importantly limitation of programs supporting youth employment. Because of the higher unemployment rate, young people join dirty activities where they are exploited and sometimes become criminal. Large number of youth become drag addicts like Khat chewing due to idleness and with a limited choice in life.
Approaches to Tackling Unemployment and Enhancing Youth Employment :
Despite of that, there is a great hope among young people who are optimistic about their future as they believe that the current administration in collaboration with the international community is taking different approaches in tackling the high unemployment rate in the country.
Having said that, it is important to realize the impact of achieving youth empowerment and providing them the opportunity to participate in the community. The government institutions need to address the low average skill levels of young people sparked partly by missed education during the civil wars. Another key approach to tackle unemployment is to develop a mechanism to ensure participation of higher-skilled young people in ongoing and planned public projects with a link to skill enhancement programs for self-employment and entrepreneurship. On the other hand, providing support to businesses to achieve higher productivity and growth can create employment and opportunities for young people. With that in mind, here are three key points to address in order to tackle unemployment and enhance the employment opportunities of young people:
1: Improve the Education and Skills of Young People who are Out-off- School and those with learning difficulties;
Enhance Labor Market Opportunities By Supporting the skills of Private Sector
3: Enhance Labor Market Opportunities For Young People by providing them hands on experience through Public Work Schemes;
Author Biography:
Mohamoud Yusuf is a humanitarian aid worker, consultant, writer and activist. Over past 8 years, he worked variety of professional capacities in both local and international organizations as well as public sector.
Article source:
https://articlebiz.com
This article has been viewed 1,284 times.
Rate article
This article has a 5 rating with 1 vote.
Article comments
There are no posted comments.