In Cold Blood - The Original True Crime
Author

Charles Bloom

Published

October 21, 2010

Word count

529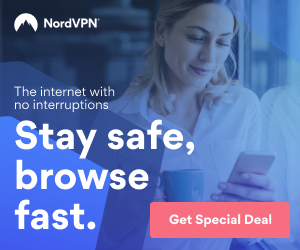 In 1960, a quadruple murder occurred in a small rural Kansas town. The murder of the well-liked Clutter family devastated the tiny community of Holcomb, Kansas. But it was not until a curious pair of eyes spied the crime report in the New York Times that the case gained nationwide notoriety. Outgoing novelist and playwright Truman Capote spent six years of his life exhaustively researching this then-obscure case and turning it into a novel called In Cold Blood. With the help of his dear friend Harper Lee, he explored even the most minute details of a gruesome four-victim homicide in the sleepy town. Capote arrived in the town early enough that he was able to record the chronicle of the events - the investigation, arrests, and subsequent trial - while they occurred in real life.
The crime itself was a robbery gone terribly awry. Two ex-convicts, Dick Hickock and Perry Smith, traveled several hundred miles to the house of the Clutter family because Hickock's prison cellmate had implied the family was extremely wealthy. In actuality, the agriculturally based family was not poor, but did not have a safe full of cash as the cellmate had claimed. Panicking, empty-handed, and afraid of being arrested for attempted robbery, Hickock and Smith tied up the family of four and shot them to death at point-blank range. They escaped to Mexico but ultimately were apprehended, tried, and convicted. Capote read a small blurb about the crime in a side column of the New York Times and was immediately taken with it.
Capote packed his things, picked up Harper Lee, and went down to Kansas. He interviewed nearly all the members of the town - curiously without taking notes, claiming a memory with "99% accuracy." He made the story of the murders into a narrative and it was picked up by a publisher. His book was a roaring success. Newspapers raved about Capote's seamless weaving of factual narrative with engaging prose. This book jump started the true crime genre, which, prior to In Cold Blood, had not really existed. The wildly popular book was made into an equally successful film. The film was notable for the accuracy with which it portrayed the city in which the murders took place. Director Richard Brooks went so far as to use real jurors from the actual trial to play themselves in the trial scene. Actor Robert Blake who portrayed killer Perry Smith famously went on to kill his own wife in real life, several decades later.
The entire process caused Capote a large amount of grief and anxiety, and was hugely emotionally draining for him. He had become very close to one of the murderers, Perry Smith, with whom he believed he had many similarities. Both, for example, had alcoholic mothers. After they had been sentenced to death, Capote kept up extensive and frequent postal correspondence with both of them. He was wracked with guilt after failing, out of fear and trepidation, to attend their execution. After their deaths, he became a terrible alcoholic, and never fully recovered from the whole experience. Capote became very prestigious in the publishing industry, but the price he paid was his mental health.
This article has been viewed 1,029 times.
Article comments
There are no posted comments.