Knowing More about Audio Visual Services
Author

Kathryn Dawson

Published

February 14, 2011

Word count

693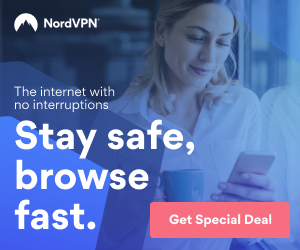 The T3 Gadget Awards, hosted on October 11, 2010 in London, pulled in thousands of fans. Amidst the cheering crowd, Apple's iPhone 4 won the Commuter Gadget of the Year award. But image this event without any lighting or sound. Would the crowd be as excited and the event as successful without lighting, sound effects and video presentations?
Tips on Selecting Audio Visual Services
The AV equipment that you choose makes a huge difference to the success of the event you are planning as well as to your budget. So, you need to know a few critical things as you begin your journey in planning an event.
• Minor details: Every minute detail of such things like batteries, cables and media outlets matter when you're the layout of the audio visual installation at an event site.
• Know the audio visual equipment that will be used: You have to be sure of the equipment you will be using. Moreover, you must at least have some basic idea of the working of the equipment whether it is a computer, an LCD screen or a projector.
• Consider the size of the location: Select the AV equipment on the basis of the venue's size. A larger locale or a crowded venue will not be a success without amplified voices while a smaller one will not need this facility.
• Assess the venue: Ensure the conference venue is acoustic treated to avoid sound distortions like reverberations. Basic acoustical infrastructure like wall panels that absorb sound and curtains with the right thickness for windows ensure this. Similarly, the venue should ideally have carpeted floors and ceiling tiles that make it acoustically treated. AV companies usually have experts to advise you on cheap temporary solutions for such problems.
• Plan placement and number of audio visual equipment: AV equipment should not be placed near sources that could disturb clarity. You need not have quantity to ensure quality. A few microphones could produce the best sound with proper volume control.
• Know the event: Decide the types of audio visual services and equipment to be provided on the basis of the kind of event. For an informal event, use megaphones or a wireless sound system for greater flexibility. For formal occasions, a wired PA system which generally has limited mobility is more suitable.
• Plan the audio visual system: Find a corporate event management company that does careful monitoring of every little detail that could affect costs as well as functioning. Will the audio visual system at the venue integrate all audio visual services being used or will separate systems be needed for each piece of AV equipment are key factors to be considered in the planning stage.
• Prepare for problems: There are always chances of a system or power failure. Be sure to have backups. Ability to provide audio visual services that can ensure the show goes on despite technical failures can make or break reputations in corporate event management.
Audio visual services play a vital role in the success of certain events. Effective AV equipment can change how smoothly a meeting, conference or sales presentation runs. Depending on your needs, you can just hire some AV equipment, like a projector, for a day or get a corporate event management company to plan the entire event. Hiring a professional company has numerous advantages. For starters, you may not be as abreast of the latest technological developments in this field as would an expert. Moreover, the audio visual services company would be able to provide technicians who are skilled in the use of the AV equipment.
When you get audio visual services from a professional, you should definitely check their track record. Companies that have experience in corporate event management would not only be able to provide you better services, but also bring down the cost of hosting the event through their expert suggestions.
Do not think of getting in touch with the audio visual services company at the end of your planning stage. Get the corporate event management company involved right from the beginning of planning. Such experts would be able to help you with conceptualising and organising the event as well as getting the best AV equipment.
This article has been viewed 1,101 times.
Article comments
There are no posted comments.