Green Christmas
Author

Siobhan Louw

Published

January 30, 2011

Word count

440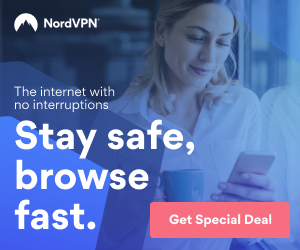 Festive season goes Green
by Siobhan Louw
The 'green movement', 'global warming' and 'environmental degradation' are not concepts you would routinely associate with the festive season, but the Green Life Market are hoping to get people to see things a bit differently this year.
Surrounded by the festive sounds of traditional Christmas carols being played on instruments made from recycled materials, visitors to the day and night Christmas market will browse stalls which have on offer a wide selection of natural, organic and eco-friendly gift ideas, products and solutions.
The motivation for Green Life Market is a strong desire for environmental change; they are actively looking for meaningful ways to counter the serious environmental threats to our human race, including climate change, global warming, environmental degradation and resource depletion.
For Hein Richards, the brain behind Green Life Market, the solution to combating these problems is about "renewing our minds and changing the mind-sets and value systems that underlie the environmental threats rife in today's society."
"Increasingly, people identify with brands as an extension of their own values and beliefs," says Richards. Changing the way that people think about what is important to them, and how they live in relation to such values, will get them to align themselves with living a greener lifestyle; a far better choice for our environment and ultimately our race.
Green Life Market see their role as a driving force that will "educate consumers about healthy and ecological lifestyle choices. We feel that today people exercise their right to vote with the way in which they consume and spend; we simply seek to encourage a more conscious consumerism."
The bottom line to their approach is that "we need to learn to do more with less—both less stuff and less impact on the environment."
Green Life Market serves as an opportunity to put this theory into practice and make 'smarter consumerism' a reality. "We are up for challenging ourselves and business owners, our suppliers, product developers, designers, and public authorities to an even higher level of thinking, aspiration, and performance."
Christmas shopping is just one opportunity to make this happen. By giving consumers a new way to enjoy the outdoors and the festive atmosphere leading up to Christmas, Green Life Market hope to inspire their visitors to challenge there consumption, to encourage them to make wiser purchasing decisions which will protect them, their families and ultimately the environment.
Visit the Green Life Christmas Market on 4, 11, 16 and 18 December at Stepping Stones Garden Village in Northriding. For more information, or to find out how you can get involved to make a difference, visit www.greenlifemarket.co.za.
Market Magnet is an outsourced marketing consultancy, helping to grow businesses without wasting money on advertising.
ashworth.marketmagnet@gmail.com
Article source:
https://articlebiz.com
This article has been viewed 1,108 times.
Article comments
There are no posted comments.