As Japan Recovers, Petya I. Edwards Foundation Sends Charitable Contributions
Author

Tammy Snider

Published

June 2, 2011

Word count

459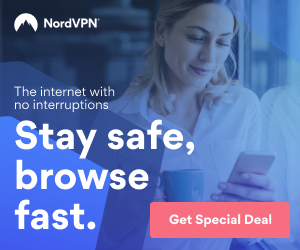 After enduring one of the strongest earthquakes on record, multiple subsequent aftershocks, and an incredibly powerful tsunami, survivors in the country of Japan have undergone a horrific and life changing experience that will not be easy to recover from. As the death toll rises, cities lay beneath a blanket of rubble, and survivors continue to search for the food and other resources they need to carry through the rest of their trials, individuals from countries around the world have poured out their hearts and shown their support through donations.
Due to the dangerous environment, people are not capable of traveling to Japan to physically help in the rebuilding efforts—though many people would if they had the chance. Instead, those who want to get involved are being asked to send donations of money and other valuable resources through secure charitable organizations.
One of these organizations is Petya I. Edwards Foundation, which is a registered 501(c)(3) non-profit organization located in Dallas, Texas. Dedicated to providing financial and educational assistance to individuals and families who have been afflicted by extenuating circumstances and need a helping hand back to independence, Petya I. Edwards Foundation is contributing the donations it receives to the emergency relief efforts in Japan—a charitable endeavor that certainly falls within the organization's core mission.
Money, non-perishable food, bottled water, clothing, blankets, and other non-perishable resources—such as diapers and baby formula—are being accepted by Petya I. Edwards Foundation and sent to Japan as a sign of solidarity, hope, and comfort from the people in the United States. All donations made through Petya I. Edwards Foundation are tax-deductible and appreciated—not matter what their denomination. Whether individuals can contribute five dollars or five thousand dollars, they are providing resources that the Japanese people desperately need.
After losing everything—their homes, their families, their friends, and the very lives that they once knew—the survivors of this terrible tragedy need to feel the support of the rest of the world. With the comfort and resources provided by individuals in other parts of the world, those who have already endured indescribable suffering can find the hope and courage to carry on with the recovery process.
Every donation counts and every cent will contribute to a better life for someone who just had everything they had ever known pulled from beneath them. To learn more about Petya I. Edwards Foundation and how the organization is helping those in Japan, and how your contribution can help, visit www.pedwards.org or call 214-864-7574. Individuals are also being encouraged to spread the word about the efforts of Petya I. Edwards Foundation and help collect the support of others by joining the Facebook cause "Help Petya I. Edwards Foundation Provide Relief to Japan."
This article has been viewed 1,035 times.
Article comments
There are no posted comments.