Real Madrid helps save the planet
Author

Harriet Freeman

Published

June 5, 2011

Word count

405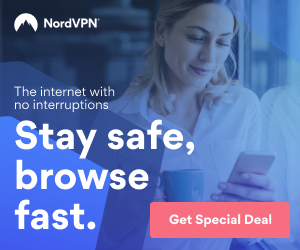 The annual Earth Hour took place last Saturday all over the world, when hundreds of buildings of 4,500 cities in 135 countries worldwide switched off their lights as a symbol of the fight against climate change which affects everybody and everywhere.
Madrid was one of the cities which wanted to participate in this awareness campaign and give support to the World Wildlife Fund, the entity which promotes the event. Therefore, the most emblematic buildings of the city turned off their lights. Cibeles, the Royal Palace and Escorial Palace amongst others were left in darkness.
So, Real Madrid stadium which is much more than a football stadium but one of the most representative buildings of the city, couldn't miss such an important appointment to help make people conscious of the terrible effects of global warming and CO2 emissions.
You might wonder why is Santiago Bernabeu so emblematic. I think a little of its history about it might help you.
This stadium, previously named Chamartin, is the son of a group of players who moved to a vacant lot next to the old Madrid bullring in 1901 and created a football team. In 1912, they turned yet another vacant lot on O'Donnell Street into the best football pitch in Madrid which was turned into a small stadium in 1924, where the team played for more than 20 years.
The president at that time, Santiago Bernabeu,was a very ambitious man and proposed to build a much bigger stadium with capacity for 100,000 fans. Despite the critics which considered this proposal as a Pharaonic undertaking, the new stadium was built on the foundations of the old one and inaugurated in 1947. The new stadium was renamed after the president of the club.
The Santiago Bernabeu stadium was refurbished several times - for the 1982 World Cup and once again in the 1990s. But it wasn't until 1998, when the stadium was modernised and gained the acknowledgement of the UEFA who rewarded the Club for its outstanding investment and organisation with the inclusion of the stadium in their list of Elite Stadiums.
So, undoubtedly, Santiago Bernabeu is a feature of the city of Madrid and, therefore, attended the worldwide appointment with the Earth Hour. From 20.30 to 21.30, its facade lights, including the billboard with the stadium's name and the Club's centenary dates, and the lights directed at the pitch went off. 30,000 watts on facade lighting and 16,000 watts on pitch light energy were saved after taken part in the Earth Hour.
This article has been viewed 1,087 times.
Article comments
There are no posted comments.