Cebu dancing inmates like Michael Jackson
Author

Antony Volkov

Published

June 23, 2011

Word count

400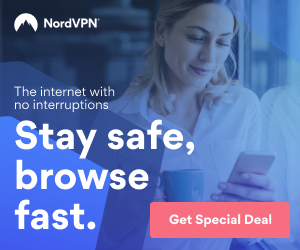 Not so long ago on the Internet appeared creative photos and videos that amazed people from all countries. They were materials about prisoners dancing. In 2007 they made a real performance of mass prison dance to a song of Michael Jackson's «Thriller». This video on You Tube collected 50 million of hits. It was a record.
Admittedly, a spectacle of prison dance when the 1,500 inmates dancing in unison, could't not to produce a sensation on the Internet, especially considering the owner of an advertising campaign You Tube, on which all this is housed.
Row after row Cebu dancing inmates in bright orange overalls with a large letter P (from the word Prisoner) dance in a single harmony - that is a show! Not surprisingly, after that the prisoners dancing began to attract arriving tourists to personally see the famous performance. Visitors can be photographed with the detainees and buy T-shirts in memory of his visit. Rehabilitation program was to generate income, but, naturally, do not forget about the original highly moral goals of the program.
Speaking of Cebu dancing inmates shoes: it was rumored that many prisoners who have had to rehearse for hours just in prison sandals, complained of pain in their legs. But when the prison dance video and creative photos came out in 2007, they became an instant hit, and many people and other prison directors were scratching their heads in bewilderment, wondering how Garcia achieved such results in his prisoners dancing Experiment.
Participants in the Philippine version of the show «Celebrity Big Brother» personally came to Cebu dancing inmates to share their skills and experience with this interesting project. Garcia said that it all was a part of the "revolutionary penology," although this was not a new concept. Jeremy Bentham made a circular prison in 1785 where the public could watch the imprisoned; moreover, inmates themselves were unaware of the fact that they were being watched. In the twenty-first century that function was perfectly replaced by You Tube. Some experts have criticized this Cebu dancing inmates method of recovery, while workers of Philippine prison claim that it is an ideal way to encourage prisoners to perfect both physically and morally.
Once the interesting photos and video on the Michael Jackson's song «Thriller» conquered the Internet audience, prison director decided to make new music videos on hits in his rehabilitation program. Now they dance on «In the Navy» and «YMCA».
This article has been viewed 1,419 times.
Article comments
There are no posted comments.