OCD & Anxiety
Author

Burke Ferguson

Published

December 2, 2011

Word count

521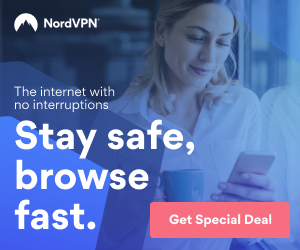 Anxiety has been defined several times over the years and, unfortunately, many people now suffer from some form of anxiety. Health professionals have now established that there is a common link between anxiety and obsessive compulsive disorder. Both of these can be extremely concerning to suffer from, and you will want to find a way to deal with the conditions. Once you have learnt how to control the conditions you will be able to live with them, and in some cases, they can be treated very effectively.
Suffering from anxiety can be a huge concern and can manifest itself in several different ways. You may feel worried and anxious all of the time, be irritable, uneasy, unable to concentrate and tearful. There are many different degrees of anxiety, and for some people, the feelings become too much to bear. Suffering from anxiety can affect you mentally, emotionally and physically and many people the symptoms will lead to other problems.
Obsessive compulsive disorder is a result of suffering from anxiety for too long, and trying to find ways to cope with the feelings that you are experiencing. When you are experiencing high levels of stress in your life, and the anxiety that you feel gets too much you may need a way to deal with these feelings.
You will find that you perform repetitive behavior, which will calm you, and help you to cope. This behavior can be a vast number of different activities including excessive hand washing, hoarding and nervous rituals. The obsessive compulsive disorder can begin to take over your life, and your anxiety will become an even bigger issue. The actions and compulsions that you are performing can be time consuming and affect the people around you.
For you to be able to seek help for either your anxiety or obsessive compulsive disorder, you will need to discover the reasons behind the conditions. If you can learn how to deal with your anxiety you will begin to feel better and quite often the other problems will begin to ease. However, it is extremely important to try to treat the condition before it is too late. The longer you leave treating the anxiety or OCD the harder it will be to find a treatment.
The urges and compulsions that you find yourself doing will only escalate the anxiety you feel. Very quickly, your actions spiral out of control and you may feel desperate and alone trying to cope with both the anxiety and your obsessive compulsive disorder. You can suffer from very mild forms of this condition, which will affect you less. However, for some people the problems are severe and they need to seek professional help.
OCD can become a chronic illness that will affect your day-to-day life and relationships. The condition is often made worse by people trying to hide the compulsions, which makes them even more nervous. Anxiety is often triggered by an event in your life, which will also affect your obsessive compulsive disorder. Seeking professional help is one of the first stages to finding an effective treatment and trying to establish the trigger will help.
This article has been viewed 2,808 times.
Article comments
There are no posted comments.