My Panic Attacks Treatment - 100% Natural For Women Over 30
Author

Ted Damon

Published

February 28, 2012

Word count

416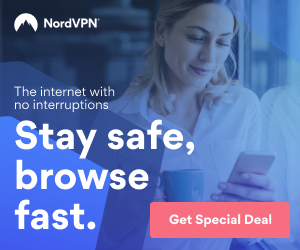 "The next attack might kill me!; My thoughts will drive me crazy!; I don't know how long I can take this ...; HELP!"
These are statements I often hear from women who experience panic attacks. Sadly, it (usually) gets a whole lot worse before it gets better. The fear from the next attack fuels the anxiety and it's only a matter of time until the next attack will strike.
But there is a light at the end of the tunnel. And no, it's not the train coming your way. There is a practical solution to panic attacks. There are many actually. I'm here to present you to easiest most effective one I know. It helped MANY women before you, and I see no reason why it won't help you as well.
But there is a catch. Always is, right? Here's the thing. I'm giving you here an exercise to get immediate relief from anxiety and panic attacks. Reading it alone will not do the job. You have to WANT IT. Do it. MAKE IT HAPPEN. I promise you the results will be worth it. It's only a couple of minutes. Ready? Let's start!
Step 1: Understand that Panic attacks are completely HARMLESS. It's important to understand this so please pay attention to the next line: No one has ever experienced severe injury from a panic attack. NO ONE. EVER. I know, took me a while to believe it myself. You're welcome to do your own research for reassurance if you want. We don't know each other that well (yet) so I don't expect you to take what I'm saying here for granted. But you HAVE to fully believe in this to recover. You are PERFECTLY SAFE.
Step 2: Write your fears. This is YOUR time to take ACTION. I want you to put all your fears and worries on paper (or pc). Why? Simple. Our mind is a complex creature. It can (and will) play games with us all day long if we let him. Take it from someone who suffered from anxious thoughts for almost 2 decades. Your mind can be your worst enemy or your greatest ally. Right now it's in complete CHAOS. All your thoughts and worries are wondering around freely. But once you put it all on paper, it's a different story. You have it all organized. Documented. With time, you'll see that all your worries and fears aren't real. You'll have PROOF that your anxiety and panic attacks are harmless. Just some words on paper.
This article has been viewed 2,235 times.
Article comments
There are no posted comments.