Sergeant Robert Bales is facing court martial for gunning down 18 civilians during a killing spree.
Author

Michael Orfanos

Published

May 4, 2012

Word count

452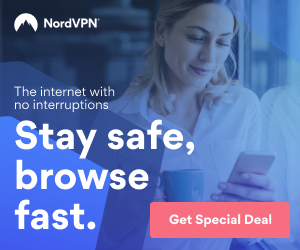 Staff Sergeant Robert Bales, the US soldier accused of gunning down 16 Afghan women and children, has been transported to Fort Leavenworth military prison and has been placed under solitary confinement. The 11-year veteran is most likely to face military proceedings. The US Army does not affirm or reject the possibility of a court martial procedure for Bales. His case is currently under review. However, several senior US Army officials have admitted -off the record- that Bales will face court martial for his crimes.
Robert Bale's neighbor -Kassie Holland- said that she was shocked to hear the news, because Bales has always shown good attitude towards his neighbors and was family man. In fact, most of Bale's neighbors testified that the would see him quite often at the park, playing with his kids.
However, concerning Bales there's more that meets the eye: The records show that in 2002 was arrested at Tacoma for assault and he was sentenced to 20 hours of anger management. In addition is 2009 Bales was involved in a hot-and-run charge in Sumner. Allegedly, the Sergeant drove his vehicle under the influence of alcohol and tried to imitate the Car-mageddon video game where you get point for hitting people with your car.
The Staff Sergeant had served 3 times in Iraq and was wounded twice in action. He was also decorated. This does not comply with his March 11 actions, when he raided a village called Alkozai, barging into homes and opening fire on civilians. In fact, all his victims were women and children, while 11 of the dead were from a single family. Right after murdering his victims, Bales is reported of keeping his coolness and tried to burn some or all of the dead bodies. This action from his behalf, contradicts another theory, derived from an anonymous Pentagon source, that told reporters that Bales killings were a result of a combination of stress, alcohol and domestic issues, having as result that the Sergeant "snapped".
Some soldiers that served with Bale during his 3 previous Iraq deployments, said that the 11 year veteran was showing signs of distress and anger for his imminent 4th deployment to Afghanistan. In fact, the Sergeant was hoping that he wouldn't be transferred to the US Army Corps in Afghanistan, and rather return home.
What is worse, is that Afghan president -and US puppet- Karzai (also know as the "mayor of Kabul" because his presidential authority is limited within the walls of his capital), called for NATO troops to withdraw for the Afghan villages and to confine themselves only to major US bases. This is quite ironic since Karzai is reported as corrupted to the bone, and is quite unpopular among his people. His authority rests only due to American generosity.
Michael Orfanos has a Bachelor Degree in Political Sciences and History, a Masters Degree in International Politics and a second Masters Degree in Marketing
Article source:
https://articlebiz.com
This article has been viewed 1,874 times.
Article comments
There are no posted comments.