Musical Writers Inside Poetry
Reference & Education → Poetry
Author

Abe Kel

Published

July 22, 2010

Word count

534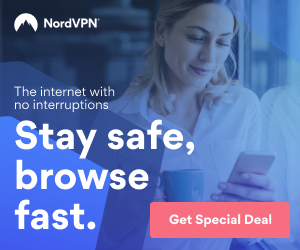 05/22/2010
By Abe a simple artist and athletic personality
MUSICAL WRITERS INSIDE POETRY
We see diverse class of writers in our times as I have listed them mentioning few of them, Poetry, Novel or Fiction, and Non fiction writers. The poetry writers are the most description that I would like to say something about at this moment.
These writers of the poetry type can be categorized into rhyme poets, musical poets, in the world of poetry with music. Poetry with music is a sort of piece that is mixture of using a lyrical sounding rhymes and a music composition that accompanies parallel ways to make it like a demo music and poetry. This work can be converted into a modern commercial album recording. All it takes is at least few or one instrument, rhymes, and studio arrangement. The poetry which is typically written rhythmic rhymes are made by recitation adding some pitched music to the traditional aspects we know.
Writers turn to be writers for some personal or social influence in their back ground. We can give instances on independence and freedom writers, romance and love writers, patriotism and nationalistic writers, and harmony and peace writers. A person who writes about freedom basically is somehow crying for liberty and liberty though nobody is watching and hearing his cries. When somebody is writing about love or ex-lover, he or she is either hungry for affection that they do not have at that moment, and fondness they lost for some reason. So they are dreaming for it to come again. Those ones, who do like having ceremony in remembrance of their martyrs, mostly would write patriotically in order to keep their national pride or to stir nationalism for they had lost at the frontlines or battle field.
The most liberal country for writers including civil liberty in the world is Berkley, California followed by Europe; nevertheless, not all countries in EU zone. Lebanon is the most liberal Arab state followed by Jordan, Turkey, and more for all writer artists in the Middle East and in the Muslim World. That is why most of Arab production as well as publishing work are broadcasted from there.
Jeddah and Vatican are actually in record of the most conservative cities in the world though have a difference when it comes to writers. What happens in Jeddah probably will not happen in Vatican or Kansas. Because the Catholic law and the Sheriah law differ enormously; they are only conservative on their own terms of interpretation. There are however unstated statistics if you look at East to West and vice-versa. What I have said is not based on politics, but public votes likewise art arena.
Writing poetry and writing it with music are both strong expression only when you can speak it up without borders. The only slight difference is that music buzzes an extra power when you fortunately do well. So poet-musician, the next time you decide scratch few line rhymes, call a freelance musician who will create your music, your stanza and your chores for no charge otherwise, you can go to Florence or Venezia where you will see friendly artists who play music-poetry for fun on the streets of Italy.
I am a published singer-song-writer artist. I am multilingual, athletic talented guy. I am friendly with understanding personality.
For more information or reference, you could log on to www.abrahamzamerica.com or
www.Myviewandmirror.blogspot.com
Article source:
https://articlebiz.com
This article has been viewed 1,541 times.
Article comments
There are no posted comments.