Top 10 Ways to Write Inspiring Short Love Poems
Reference & Education → Poetry
Author

Jason Westlake

Published

February 6, 2011

Word count

648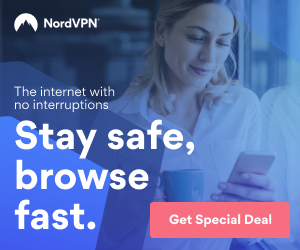 In a previous article, I wrote in a facetious manner about how to write a forgettable short love poem. The idea was that the emotional state you are in, and the emotion that you write about and evoke in the poem is what makes all the difference in how powerful the poem is. The same is true for any other romantic messages or love words you write. Without further adieu, here is the Top 10 Ways to Write Inspiring Short Love Poems
10 - Nonchalantly ask your partner what was the most romantic thing you've ever done for her. Ask her about the emotions she felt and why she felt it was romantic. Then write about the experience and the emotions she felt.
9 - Watch the movie, "P.S. I Love You." Take a hint from the guy. Do something similar for you partner. Without killing yourself, of course.
8 - Pay attention to your partner's emotions on a specific day. Then notice her consistent emotional state over a period of time. What patterns do you notice? Write about the patterns you see in her. If it's negative, write about how you will inspire her. If it's positive, write about how you'll help her continue in those emotional states.
7 - See if you can locate a descendant of Henry David Thoreau. Outsource your writing to the descendant. Hopefully, he still has some of the gift.
6 - Think of something that inspires you or makes you cry. Write about the emotion of what inspires you. Connect it with the love you have for your partner.
5 - What are the things you like most about your partner? Write about those things.
4 - Contact the two closest girlfriends of your partner. Write a short love poem about some romantic thing you would like to do for her. Break the poem up into a few different parts that leave clues. The more of her close girlfriends you can involve, the better. Have her girlfriends give her different parts of the poem over a specified time period. Maybe over one day or over a few days, maybe a week. Make sure the last part of the poem is delivered at the time that you either have a romantic gift or do the romantic thing you have planned for her.
3 - Do something you normally wouldn't do for your partner that she would love. It has to be way out of the norm for your behavior. Do something that means a whole lot to her, not to you. For my wife, service is what speaks to her the most. Service is what moves her the most. If you've ever read the book on the "5 Love Languages" make sure you do something that speaks to her love language. And do something you just normally wouldn't do. One time I took my wife out bike riding. She loves bike riding. I don't enjoy it. It made so much more of a difference to her precisely because she knew it wasn't my favorite thing and was something I normally wouldn't do. And once you do that thing for her, write about the experience afterward.
2 - Think of the physical quality you like best about your wife. Write a short powerful poem about why you like that feature so much. In a way that inspires her and touches her deeply.
1 - Think back to when you first started dating your partner. Write about why you loved her so much back then and about the story of how you got together.
This should provide you with more than enough ideas on what to write in your short love poems that would really inspire your partner. As long as you write from your heart to hers, you will always have the best chance of writing something that means a lot to her.
This article has been viewed 2,164 times.
Article comments
There are no posted comments.