Continuous Quality Improvement in Teaching of Poetry
Reference & Education → Poetry
Author

Abid Khokhar

Published

April 4, 2012

Word count

1,175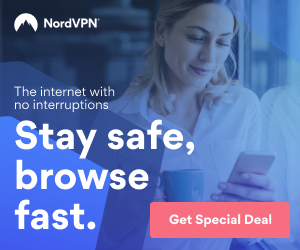 Continuous Quality Improvement in Teaching of Poetry
Abid Hayat Khokhar, Community College, Majmaah University
The days have gone when it was said: 'the wheel is come full circle'. The deity of fate has lost its mythical grandeur in the annals of material development that has made man climb the glories by overpowering nature by means of science and technology. If 'curiosity is the mother of science' we can rightly proclaim 'need is the mother of technology'. Both of them are permanently guided with intellect, reason and reality. Modern age can rightly be acknowledged with tremendous progress in the field of science and technology only because of developing clear and objective approach towards understanding material and supra-material world on real grounds that can be testified within the laboratory or outside of it. This approach led man towards the concept of Continuous Quality Improvement (CQI) and failed all the stereotype and mythical approaches towards life that were attached with emotional meanings of fate with them. In the contemporary world, the comity of nations has witnessed the developing nations progressing by leaps and bounds and their journey toward progress has not yet seen even a single trace of downfall. Why? It is so because they have built up the culture of Continuous Quality Improvement in all walks of their lives. It is built on real grounds likely to be evaluated objectively. They have proved how a nation, an organization or a set up grows and achieves excellence without fail.
What is Continuous Quality Improvement? It is an all pervasive activity within an organization that undergoes continuous and consistent execution of a plan by means of a well managed, well organized team with distinct, clear and pragmatic objectives to bring about a product of gross utility for a huge target population, not with the spirit of satisfaction over the achieved ends but with the critical outlook of finding out flaws and loopholes, in form and content, likely to be coped with in short span of time. Continuous Quality Improvement (CQI) ensures an organization to produce its product to meet the challenges in the society and the contemporary world. This concept is not a new one. It is as old as the human history but its importance, implementation and execution has become so pragmatic and productive on objective grounds that it has raised its head as a new phenomenon. The developed countries have guaranteed their progress and supremacy by adopting CQI in all walks of life i.e. industry, technology, agriculture, human resource development, defense etc., etc.
Continuous Quality Improvement (CQI) also plays great role in education. The western countries have employed this concept in their institutions on objective grounds and have rendered an unfathomable progress. In result, their quality education is visible enough in all walks of life because their graduates cast quality influence in the fields of them.
CQI is easy to say, but hard and perplex to undergo. It aims at determining different indicators likely to be achieved on objective grounds. This stage is called 'Planning'. In education, determination of course modules, course specifications, course objectives, syllabi etc., are supposed to be the part of Planning. It is followed by another stage in an oversimplified term of 'Doing'. In the educational institutions, the leadership and the teachers execute their plan according to the objectives laid down therein. This execution does't continue hog-headedly but is evaluated and monitored unremittingly on daily, weekly, monthly basis. This stage is termed as 'Checking'. Consequently the term terminates after fourteen to sixteen weeks of rigorous work ending up in the final terminal examination. The educational leadership, the teachers and the taught evaluate the term by unbiased and judicious evaluation of the whole process according to the objectives laid down in the Planning stage. Here, the more the participants are critical; the better is the improvement to be had in the next term. This stage is called as the stage of 'Action'. It determines different drawbacks, handicaps, loopholes, mistakes, errors, shortcomings etc., etc. on the part of teachers, students, coordinators, HODs, etc. The more they are specific; the better is the scope of improvement in the forthcoming term. It helps the management and the tributaries determine the objectives of their forthcoming plan with new and better achievable indicators.
While evaluating CQI for a certain period of teaching and training that comprises a full term, the HODs, Coordinators, teachers and even the students must have sincere, judicious, impartial, unbiased, neutral, critical and above all objective outlook, failing which no better and quality indicators can be determined for the next academic term.
Kaoru Ishikawa's Fishbone Model can be a great help in determined different problems or indicators to be solved or to be achieved respectively. Poor results in the Course of Appreciating Poetry – Eng.231 can be taken as an example. There can be several reasons for the poor result of the students. The teacher him/herself or with the department can find out the reasons for that and can redress it momentarily or for the next term. Poor background knowledge of the students, Disinterestedness of the students, Absenteeism of the students, Ineffective teaching of the teacher, Faulty preparation of the question papers, Voluminous anthology of poetry can be the indicators for the poor result. They should be labeled on the Fishbone model below and let the teacher himself and others probe out the ways to rectify them.
All these causes of poor result should be labeled one by one on the fishbone model. For example, some students can be disinterested in studying poetry because of not being music smart, they may have felt shy in reciting poems or poetry can be taboo in their community. Similarly the same can be on the part of the teachers or departmental leadership. A teacher may be untrained, unskilled or semi skilled in the teaching of poetry. He may have least interest in the subject or is unaccomplished with the teaching kit. Keeping in view the problems, weaknesses and handicaps, special solutions should be sought out for the future plan. The same can be had in attendance, methods of teaching, preparation of question papers, conducting examinations, faculty appointment or else.
This is how we can undergo Continuous Quality Improvement in the colleges. It will be of no use to accredit ourselves what we have done so far, but this concept aims at honest acceptance of what had been left undone. Once we improve the shortcomings, naturally the quality of education will improve but it does not mean that the target has been achieved. It sets scope of finding more weaknesses, shortcomings loopholes to fulfill that guarantee perfection.
Actions speak louder than words. If discerned carefully, everyone of us can understand how much and how far have we been undergoing Continuous Quality Improvement (CI) in our classes as teachers in general and in the institutions in particular. It is hoped that authorities would undergo an unbiased and objective survey of actual delivery of CQI in the institutions that can ensure speedy progress in this field of quality education.
Abid Hayat Khokhar
Lecturer
Department of Humanities & Administrative Science
Community College, Majmaah University, Saudi Arabia
Contact: 00966507940835
E. Mail: abidhayatkhokhar@hotmail.com
Article source:
https://articlebiz.com
This article has been viewed 3,088 times.
Article comments
There are no posted comments.