Encouragement Poems
Reference & Education → Poetry
Author

Jason Westlake

Published

March 12, 2011

Word count

756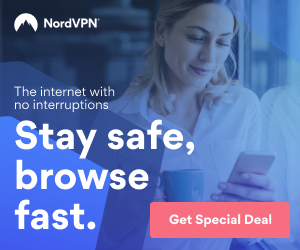 Anyone who says he doesn't need encouragement at some time in his life is a liar. Inspiration and support fuel our human psyche. With enough contact and support, you can literally do anything. I love motivational phrases and sayings. I love encouragement poems and anything that inspires me to keep going.
I was like most people and I've passed through times in my life when I felt like I couldn't go on. I couldn't follow through with what I had set out to do, and I saw no way of getting there. No matter how much I tried. It's in your darkest and most trying moments when encouragement and support are most needed.
The best encouragement is unconditional love and understanding. The most powerful encouragement is someone who gives you the space to be who you are and what you're experiencing -- without judgement. When someone lets you be as pissy or frustrated or mad as you need to be without telling you to be different. When someone still sees the divine being and infinite power you have in the midst of your turmoil. That's the most powerful kind of encouragement there is, and the only kind that works.
Encouragement doesn't have to tell you everything will be OK, because you already know that it is. Encouragement doesn't need to tell you to be happy or to buck up. Encouragement doesn't need to pick you up off the ground. Encouragement is unfettered love and acceptance for where you are at. Encouragement does not give you permission or justification for where you are at. No. Encouragement just doesn't judge you for where you are at. Encouragement tells you it's OK where you are at. Encouragement still sees who you are in the midst of your pain.
Encouragement is what gives you hope and lets you see beyond where you are at. Encouragement is the truth. May you find all the encouragement you need in your life. Without further adieu, here is an encouragement poem I wrote some years back when I was in the midst of my turmoil.
The Epic Battle
The battle rages deep into the night
As I struggle against my unknown foe
Lurking is he somewhere in the shadows
Where is he? Who is he? What is it?
I continue in fear thinking of my true love
Who waits as the reward for victory
My shield and sword I wield to protect
With helmet and mask, armor on tight
I hear steps approaching, and I turn
A rustling as I tense, then silence
A faint voice calling as I listen,
A movement in the dark as I squint
A sudden bright light shocks my senses
I flail my sword out of pure reflex
Hearing a loud clang, relief comes over me
I've fended off the enemy for now
I walk on to encounter a wall
Turning left and then right I find the same
I retreat back, now enclosed within
My enemy a companion inside with me
The footsteps are close, so I swing
Then from behind, I twirl around
To the right, to the left, behind me and in front
More frightening and deafening the noise becomes
Within these walls I am doomed to die
Helpless I feel, why can't I see?
Why don't I know, what can be done?
No way out and no help, no power to choose
In despair I cry out, "What do you want?"
The voice, next to my ear, whispers to me
"Drop your weapon, your shield, your armor and mask"
Knowing death is near, I comply
The sword, the shield, the armor, the helmet
In defeat I surrender, taking in one last breath
As the mask comes off, light floods the room
To my utter surprise I come to see
My hidden enemy was me
The me I always wanted to be
My defense was my insecurities
The darkness my fears, the walls my memories
It was my hand-crafted reality
I built especially for me
While the me I wanted to be
Was trying to break through to my heart
I fought for years, struggling in the dark
I only won when I surrendered
When I let go of what I held dear
I had the power before, I did not know
A long time to learn, to become
But the reward was worth the pain
I conquered my biggest enemy, which was me
So I could be prepared for you
This article has been viewed 3,734 times.
Article comments
There are no posted comments.